Breakthrough Marketing for Breakout Sales Event Gets Thumbs Up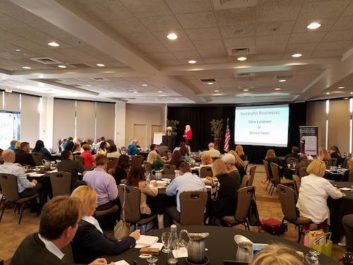 On Friday, April 14, Sharon Lechter and her dream team held their first digital marketing event in Scottsdale at the McCormick Hotel.
The event featured keynote speakers from The Agency, Google, and various business professionals and entrepreneurs, all sharing their expertise on the advancements within the digital marketing age.
"We don't want to just focus on Google ads or Facebook ads, but to understood that it's a communication tool to reach people and utilize these digital marketing opportunities to reach people," Lechter said.
Lechter shared with her audience that many of the tools talked about in the various seminars are free, and to generate awareness that action can be taken by businesses to get noticed and reach their target audience.
In the digital age, many businesses are finding they don't have to allocate hundreds of thousands of dollars to their advertising budget. Instead, they simply have to start utilizing the free resources and tools found online.
A few highlights of the day included panels comprised of the guest speakers taking time for an open Q&A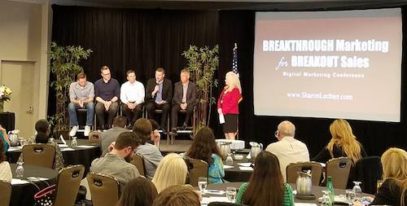 session.
It was the perfect opportunity for those in attendance to ask any question they wanted to the experts seated on the stage.
Another top moment, especially for Arizona entrepreneurs, was Deborah Bateman's presentation on creating your own celebrity.
Bateman is the vice chairman at National Bank of Arizona, and spoke about how business leaders can make their mark in the business world and remain true to themselves and their core values.
"If you don't build your own brand, someone else might do it for you," Bateman said to her audience.
Bateman stressed to her listeners to always know what your personal brand is, know who you are serving, and create relationships.
"Be authentic, visible, stand out, know your target audience and network."
As the day concluded, there was a constant theme present. Speakers encouraged their listeners to remain authentic in what they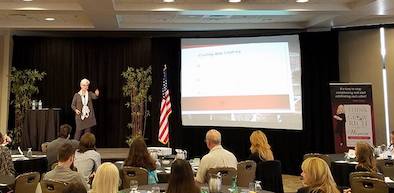 do, have passion, and to surround themselves with mentors and 'yes' people.
Check out Sharon Lechter's website for more information, and keep an eye out for her other events coming up this year.