Getting Your Closet Ready For Summer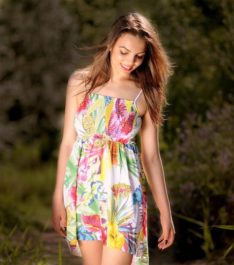 Shorts, t-shirts, and sandals, oh my!
The summer season is in full swing, and that means it's time to make room for summer clothes.
Whether you plan to be vacationing for the next few months, or prefer to enjoy a staycation at your humble abode, having a fresh closet with all your summer items is the perfect way to start the season.
The thing I find most helpful when transitioning from fall/winter wear to spring/summer is to weed out items you no longer care for, or need to be replaced.
Go through your sweaters and jackets and ditch the ones you didn't wear this past season. Take a look at long sleeve t-shirts and toss the ones that have stains or noticeable wear.
By weeding through these items now, you will have a fresh wardrobe to start next season with, and as you purchase new items you won't be duplicating purchases or adding to an already pile-high stash of clothes.
If your closet has the room, make sure your winter wear is stored to one side of it. Fold sweaters so they don't stretch out during their hibernation, and store boots and other wool and leather items in plastic storage bins to keep them clean and away from moths.
Now it's time to check out what you have for spring/summer wear. Go through your clothing and remove items you haven't worn in a season or two for donation. Any items that have noticeable wear and tear should also be removed.
White t-shirts and tank tops especially need to be looked over as those tend to yellow and show the most stain.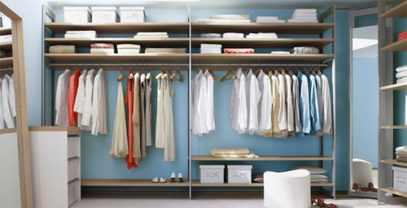 Once you have gone through your clothing and decided on what needs to go and what can stay, organize the other half of your closet starting with spring and working your way to summer.
The trick is to move in a direction that allows your off-season items to be toward the back of your closet, and your on-season items toward the front.
Once you have your items arranged and stored how you like them, whether it's by color, sleeves or no sleeves, cotton to silk, take a look and see what you need to replace – new white t-shirts, for example – and how many complete outfits you have.
The beauty about summer clothing is it tends to be pretty simple. Shorts with a colored top, a skirt and a tank, dresses and rompers.
After your organizing is done, make a list of items you need to help complete the look you're going for.
Maybe you're in need of a new nude flat. Maybe you want to try a romper for a lunch party you have coming up. By doing this you help to avoid buying items that are incomplete outfits, ending up with a bunch of pieces you can't put together to create one outfit.
If you're heading out for a fun vacation, make a list of items you need specifically for your time away.
Another trick to keep in mind is to accessorize what would be simple outfits with fun jewelry.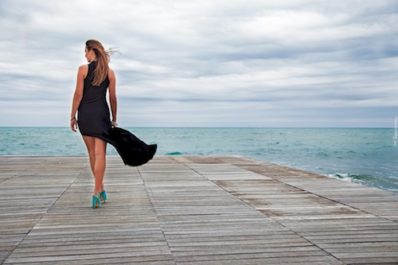 A simple pair of distressed jeans and a loose fitted tank can be dressed up by half tucking in the tank, loosely cuffing the jeans, pairing them with a gladiator flat, and adding some dainty gold chokers to complete the look.
Summer is all about effortless style, and with a newly organized closet, you're half way there to a breezy and fun look.