For those of you looking to add a fun, sexy accent to any outfit, it's time to try a cut-out. Cut-outs are a popular detail for any romper, crop top, tank top, dress, you name it! If you haven't hopped onto this trend yet, the following outfits are sure to convince you.
If you're going to wear this trend at work, keep it classy and modest. The cut-outs should be minimal, but still add some fun to your outfit. For the office, try pairing your pleated pants with a cut-out detail top. The cut-outs in this example are more of an artistic than revealing detail. Complete the look with jeweled drop earrings and a black clutch.
Casual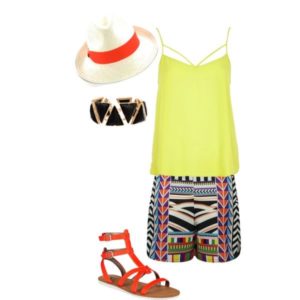 Cut-outs can also add some sexiness to a more casual look. If you have a bright cut-out tank top, wear it with patterned shorts and top it off with a hat to shield from the summer sun. This look adds color and comfort to the cut-out trend.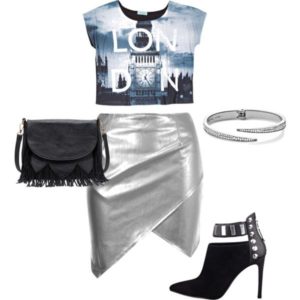 Going Out
Cut-outs were made for a night on the town, and adding some skin to your classic going out look. Pair a graphic crop top with a cut-out metallic skirt for a powerful outfit. Accessories with studs, fringe and a confident smile.