While prepping for a TV spot of course the make-up is important, but another vital aspect is the hairstyle! Just like the make-up, it is best to keep simple and natural. Don't run out and get your hair dramatically dyed or cut right before, because chances are that you won't feel comfortable in something totally different.
A great lesson to learn for your hair no matter how you choose to style it is that volume is the basis for anything. No, I don't mean adding a bump it to your hair, but creating natural volume because this looks more realistic and is super easy to do yourself. To achieve maximum volume you will need a thin tooth comb, voluminizing powder and hairspray. Take a thin layer of hair and apply a sprinkle of powder and hairspray, then back-comb it keeping the fullness near the roots. Continue this all the way back and also down the sides of your head. Then lightly comb over your hair and spray all over with hairspray once it is positioned perfectly, unless you are styling it differently.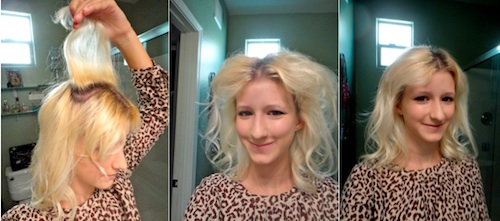 If you are hoping to wear your hair down make sure to incorporate volume into your style, but without getting too over-the-top. A great rule of thumb is no more than 1/2 inch of added height, this way your style is not too theatrical but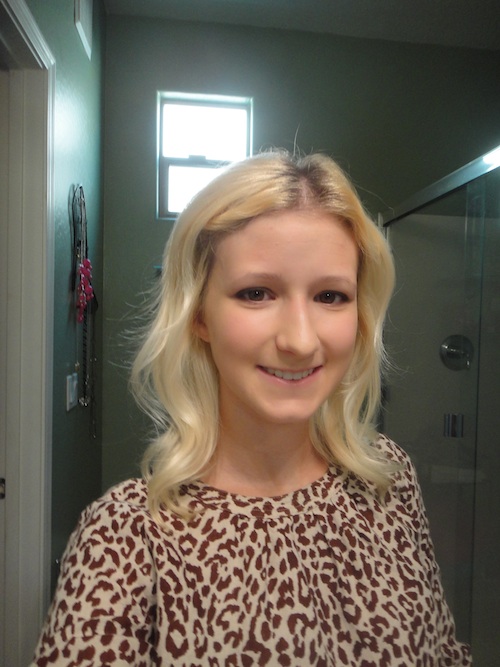 that it isn't too flat to your head. Another thing to keep in mind is flyaways. Often when teasing your hair you acquire these little rascals, but a nice smoothing serum can tame these without weighing down your volume. Of course, don't forget to make sure your hair is out of your face. You could tease your bangs and apply hairspray to ensure they stay in place and out of your face, you could pull them back with a bobby pin or tease your hair half up for some added flare.
Of course an up-do is always a great option if you feel like adding a little bit more jazz to your look. First of all, don't forget that volume, it helps to create more texture to your up-do. After the
teased hair a great look is loosely pulling it all together in a low ponytail. A chic detail is to wrap a piece of hair around the elastic band and secure it with a pin underneath the pony tail. Another great style is a chic, side pony tail with a ringlet pulled out on the other side of your head. Remember that when wearing your hair up to make sure it isn't slicked back, the volume adds life to your style when done in the right way.
These flirty looks are sophisticated yet youthful, perfect for the camera. The volume is great to add flash to your look but another way to add some dazzle is with demure accessories. A simple crystalled headband or barrette are chic and intricate details to really catch the viewers' eyes.