While there are countless benefits to thrift store shopping, one of the most impactful ones has to be the benefit it has on Earth.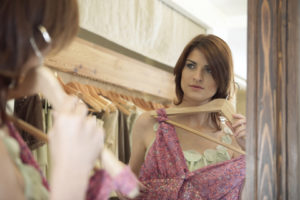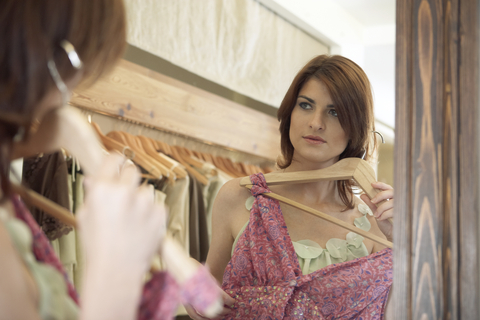 With the fashion industry being one of the leading causes of pollution, finding ways to reuse, reduce and recycle is one of the best ways to make an impact and reduce our footprint.
As an avid thrift store shopper, I've learned some of the best tips and tricks to shopping second hand. If you were thinking of doing some spring shopping this weekend, consider second-hand items before heading to the mall. Below are some shopping ideas to help you celebrate Earth Day in style.
Buffalo Exchange $1-day sale
Unlike many second-hand stores, Buffalo Exchange buys, trades, and sells higher end and quality items and accessories. While the higher price tags scare some people away, it's a great way to get your feet wet when it comes to shopping thrift.
To celebrate earth day, Buffalo Exchange offers their $1-day sale. A selection of clothing and accessories will be available to shop, and all proceeds from the sale will go to 5Gyres.
Tip: Get there early. As their only big sale day, Buffalo Exchange sees lines wrapped around the building for their $1 day sale.
Goodwill's 50 percent off sale
One of my favorite days to shop at Goodwill is during their 50 percent off day sale. This year, their sale day also happens to fall during Earth Day weekend. If searching for a specific colored tag isn't your thing, then sale Saturdays might just be.
With the whole store half off, your options and possibilities.
Tip: Make a shopping list with items you're missing in your closet. This will help you navigate the sale.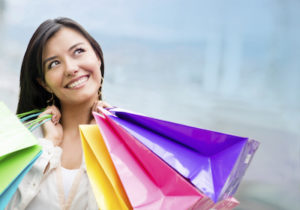 Local Yard Sales
If you're into scavenger hunts, there's nothing like exploring your neighborhood yard sales. Not only are the prices unbeatable, but you're helping a community member make some extra cash. In search of a coffee table, sneakers, or even a microwave? Yard sales are the perfect starting point to shop for your necessities on a budget.
Tip: Take cash and your own reusable bag. This should go without saying, but this makes your and your neighbors life a lot easier.
Happy Earth Day!