Versatile Outfits For This Year's Holiday Parties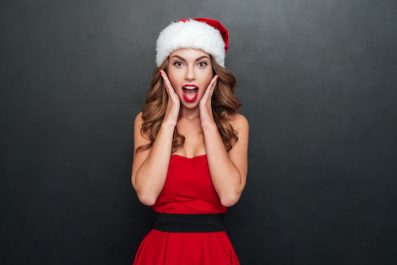 'Tis the season for all things holiday parties, and that means it's time to take a peak at that one little section in your closet…the holiday section.
We all have managed to save a few items over the years that become the designated holiday items. A little black dress, a golden-colored blouse, or maybe a killer pair of pumps.
Whatever they may be, there is always the stress of trying to figure out how to make the most of a few pieces, especially when you have multiple parties to go to.
If your budget doesn't allow for a new item for each holiday party you plan to attend, check out our tips on how to make the most out of your holiday wardrobe with just a few simple items for this holiday season.
If you don't have a LBD, get one.
Let's be honest, every woman needs a fabulous LBD hanging in her closet for exactly these occasions. The wonderful thing about a classic black dress is it can be worn with different accessories to help change the look of it up. The key is to find a dress you feel great in but is simple, and not so detail-specific that you'll shy away from wearing it more than twice. With a great black cocktail dress you can change the look by adding a blazer, shawl, belt around the waist, or a big necklace as a piece of statement jewelry for the evening.
Mix tops with a pair of tailored black cigarette slacks.
Remember the cigarette slacks that were made popular in the 50s? The form-fitting pants are a classic look that pair well with booties since they cut off at the ankle. A classic pair of black pants can be worn to every holiday party because all you have to worry about is a different top to pair with it. Try pairing a white silk blouse with these classic pants with a red or green blazer for a festive look.
Make a dress look like a skirt
This may sound bizarre, but it works. If you happen to have a form-fitting dress you will be surprised to find that tossing a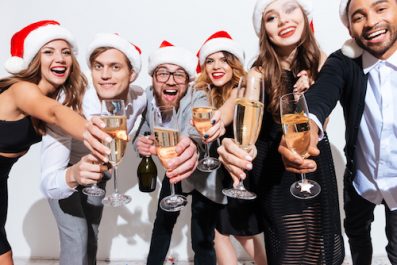 sweater over it completely changes up the look, and no one is the wiser. For example, if you have a pencil dress hanging in your closet try wearing an oversized knit sweater with it. It will add a hip and modern look while making it appear like you're wearing a skirt. That means you have a dress saved for another party.
Adding different accessories, shoes, or even scarves can change up a look and make it seem new and refreshed. With all the gifts you have on your list, there is no reason to feel pressured into splurging on more items.
With a little imagination you can find multiple outfits for all your holiday parties.