Me The Artist is celebrating its 3rd Year Anniversary at High Street. Ruby Farias, owner of Me The Artist has made it her goal to give back to the community by mixing fundraising and art,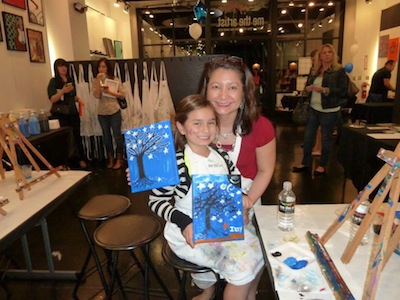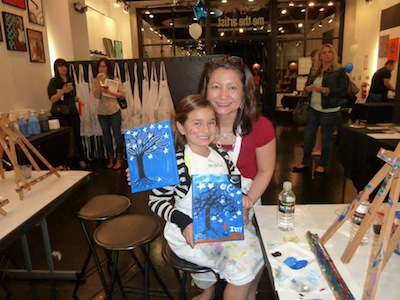 and this celebration is no exception.
The 3rd Anniversary Celebration and Fundraiser will benefit Free Arts for Abused Children of Arizona. Join Ruby and other art fanatics Saturday, October 25th from 5:30pm-9:00pm for an evening of painting, charity and fun.
In lieu of charging a fee, Me The Artist is asking all attendees for a minimum donation if $25 at the door. The donation will include painting, wine/beer and raffle. Those interested in attending can choose from two seatings; 6:00pm and 7:30pm. Me The Artist's certified instructors will be conducting an 8" x 10" painting called 'Healing Hands'. Children ages 10 and up are invited to be part of this fun charity event.
You can register for this exciting celebration through Me The Artist's online calendar. Or donate today at www.metheartist.com.
Ruby believes that art is a great form of therapy, and a great tool that everyone should utilize.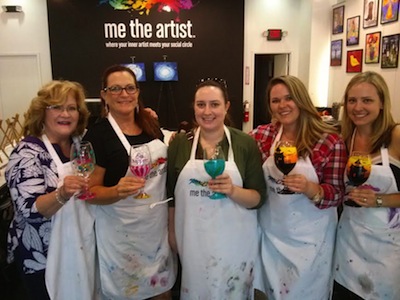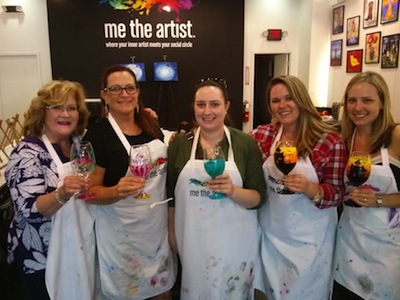 With her customers always on her mind Me The Artist owner Ruby Farias is proud to announce a fun, new activity at the studio. Painting on Wine Glasses is already a hit. With the holidays just around the corner, painted wine glasses make for a unique gift.
Me The Artist is the first to bring this cool activity to the valley. This new class is offered weekly with all supplies are provided. Wine Painting Parties are also an option for bigger groups; great for bachelorette parties, girls' night out or date night.
There is a specific process to follow in order to cure your painted wine glasses, which is also provided in these sessions. Check out www.metheartist.com home page for upcoming dates and times.