Early mornings can be a drag, and running out the door without eating anything can make for a rough start to the day.
We all try our best to eat something healthy in the A.M. but sometimes quick is more necessary for those mornings when you're running late.
Here are three healthy and easy smoothies to try when you're on the run to get to work.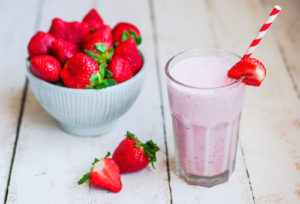 Raspberry Banana
3 ripe bananas

1/2 cup frozen raspberries

1 cup almond milk

1/2 cup orange juice

2 tbsp raw honey
Cut the bananas into slices and put in a blender. Add the rest of the ingredients and pulse until everything is smooth and creamy. For a twist on a classic smoothie, try adding fresh strawberries. Pour into your favorite to-go cup and enjoy!
Tropical Carrot
You'll need: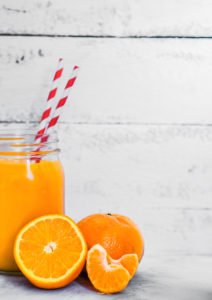 1 cup cold coconut water

1 cup baby carrots

1 cup frozen strawberries

1 cup frozen mango chunks

1 orange, peeled and cut

1 cup pineapple chunks

1 tbsp granulated sugar if desired
Add all the ingredients into a blender and blend until smooth and combined. This tropical smoothie is a great way to get in a daily dose of veggies, and carrots are high in vitamin A. Great for radiant skin, vitamin A is loaded with beta-carotene.
Pineapple Spinach
3/4 cup water

2 cups pineapple chunks

1 ripe avocado halved and pitted

2 cups spinach

1/2 cup ice cubes
Put ingredients into a blender in the order listed and blend until combined and smooth. This green powerhouse is loaded with iron, fiber and potassium.
Eating a healthy breakfast may not be possible every morning during the work week, but with these great smoothies, getting in a healthy dose of nutritious fruits and vegetables is easy and fast.
Did you try one of these great smoothie recipes? Let us know what you think in the comments below!