Top Benefits of Icing your Face
As I navigate life through my mid-twenties, one aspect of my daily like that has taken a front seat is skincare. While I wouldn't consider myself an expert, guru, or even junkie, I do understand the importance of a healthy and consistent skin care routine.
As a thrifty person, I'm always looking for inexpensive ways to make myself look and feel like a million bucks, so I was thrilled when I learned about all the benefits of icing your face.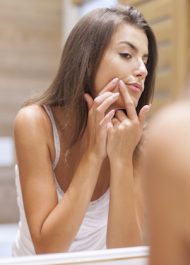 If icing you face isn't currently part of your skincare routine, it should be. Below is a knowledge-filled list of benefits for icing your face.
It's inexpensive
I couldn't believe how cheap it was to incorporate icing into a day and night skincare routine. If simply using an ice cube is good enough for you, then the routine is practically free. Fortunately, there are also many economical options to icing tools that work wonders.
I purchased an ice roller a few months ago and I've used it twice a day since. The package includes a large and small handheld tool that can be kept in the freezer when not in use.
Reduces redness and swelling
As a woman struggling with adult acne, I'm constantly on the hunt for effective and low-cost treatments that can prevent and reduce the sight of pimples. While icing your face regularly won't necessarily prevent acne, it'll definitely help with the redness and swelling caused by breakouts.
Simply ice your face as soon as you feel a new bump coming out and avoid pinching it. You'll notice a decrease in redness and inflammation in minutes.
Great Pore Primer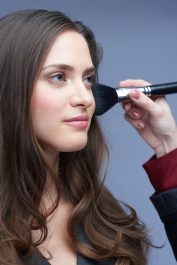 Although I do my makeup every day, I've never considered myself a makeup junkie. I purchase essentials and stick to what I know. However, since adding icing to my skincare routine, I don't put on makeup without icing my face first.
Icing helps tighten and shrink enlarged pores, which helps tone the face. Your face will immediately appear smoother and refreshed.
Reduce Under-Eye Bags and Wrinkles
When it comes to skincare, one thing I've learned is that prevention is key. Which is why I was amazed to find out that icing your face helps reduce swelling for under-eye bags and even helps ease the signs of wrinkles.
When done regularly icing the face can even prevent the appearance of new wrinkles and slow the aging process.