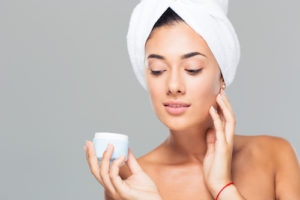 Ah, the everlasting search for the fountain of youth. We all want to look like we are 22 years-old forever, and the skincare and cosmetic industries know this.
Billions of dollars are spent on marketing and advertising products that supposedly turn back the clock on wrinkles, fine lines and aging skin.
In fact the cosmetic industry is expected to generate 62.46 billion dollars in revenue for 2016, according to Statista.
That's a lot of money spent on 'miracle products'.
But is part of the hype because these products really work, or is it just clever advertising tricks backed by celebrity endorsements?
Truthfully, it's a little bit of both.
Some products that come with a larger price tag have a higher concentration of active ingredients. The more active the ingredient, the more effective the product.
The key to knowing if the product is worth the bang for your buck is understanding how to read the labels correctly. The highest levels of active ingredients are listed first. The least potent are listed toward or at the bottom.
Take the widely known skincare line Dermalogica. One popular product is the acne face wash. The list of active ingredients shows salicylic acid first, at .50 percent.
However, Neutrogena's oil-free acne wash also has salicylic acid, 2 percent to be exact.
Guess which one is 37.00 and which one is 5.99?
Most skincare lovers are looking for ingredients like retinoids, which is studied and proven to help with cell turnover.
Most retinoids with the strength to provide full benefits must be prescribed by a dermatologist. Over the counter creams with retinol may provide some benefits, but not to the extent most want out of an anti-aging product.
However, if you want to try an over the counter cream, make sure retinol is listed toward the top of the active ingredient label.
Take RoC's Retinol Correxion Deep Wrinkle Night Cream, it does have retinol listed in its ingredient, but it's the 25th ingredient out of a 33 item ingredient list.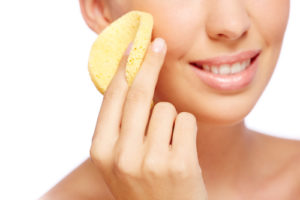 Natura Bissé is a high end skincare line in Barcelona. Vogue named its Essential Shock Intense Retinol Fluid their #1 choice for retinol creams.
It does have retinol, listed comfortably in the middle of an extensive ingredient list, and costs 105.00.
In this case RoC, priced at 17.99, may work just as well as its counterpart.
Overall, when it comes to skincare and the hard earned dollars spent, the biggest thing to remember is to learn how to read the ingredients label and know what you're looking for.
Pin point your concerns and look for products that have the ingredients to target them effectively.
Research the brand and don't be afraid to copy and paste ingredients into Google's search engine to see what that ingredient really is. The chemistry may seem intimidating, but translating the language is easier than most realize.
And remember, everyone's skin is different, and what may work for your mom, best friend or co-worker may not work for you.
Take the acne face washes we compared, for someone struggling with severe acne a higher percent of salicylic may work best for them, whereas someone who is more concerned with preventing acne may find a lower percent to be a better option.
The main point is aging is inevitable, and your genes are your genes. For big skincare concerns or guidance visit your dermatologist and create a skincare regimen that will work for you and your wallet.
Because looking and feeling beautiful shouldn't cost a billion dollars.