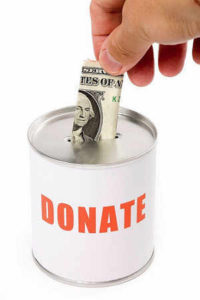 Tis' the season to give back, and for many that means donating to their favorite charity.
Charity is a great way to help organizations that make an impact on the community they serve, and for many donors giving back during the holidays allows a family in need to make what is otherwise a difficult time a happy one.
But out of all the millions of charities out there how many are actually giving donations to the families in need? No one wants to think a charity for dying children would withhold donations, but according to The Center for Investigative Reporting, that's exactly what the Kids Wish Network, a charity for terminally ill children and their families, does.
According to a report compiling totals from the last ten years of federal tax filings, Kids Wish Network raised 137.9 million dollars but paid 115.9 million dollars of that money to paid solicitors. Only 2.5 percent was spent on direct cash aid to families of the charity. Kids Wish Network is currently ranked the worst charity by the Center for Investigative Reporting on the America's Worst Charities list.
The sad reality is there are charities out there that are for profit, and donate pennies on the dollar toward any kind of aid. However, this doesn't mean there are not charities and organizations that are truly non profit, and donate all or most of their contributions to families in need.
The best thing someone can do when donating to a charity is to do research and look for some warning signs
The Federal Trade Commission complied a list of signs of a charity scam. Below are a few tips.
Never donate to a charity that refuses to provide detailed information.

Some of the information to ask for include their mission statement, costs, identity, and where or how your donation will be used

. If the charity is not willing to be very specific, consider this a sign they may be a scam.

A donation is always tax deductible. They must provide proof your contribution will be tax deductible.

If a charity uses a name that closely resembles another known charity, be weary. A great example of this is the charity already discussed. Does Kids Wish Network sound familiar? That's because they mimicked the famous Make a Wish Foundation.

They pressure you into making a donation without giving you time to do your own research or think before donating.

Asks you to wire money or provide your credit card information over the phone.

Promises prizes or incentives for your donations.
Although it may seem overwhelming, looking into the charity you're thinking about donating to is worth the time and effort. There are many reputable sites that have exposed various charity scams, and provide lists of fake charities, as well as the do's and don'ts of donating.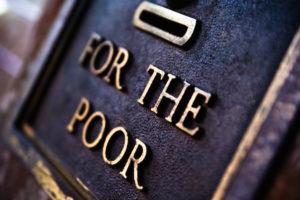 Lastly, another great place to use as a resource or donate to is a local church. They often know exactly who the families are, and do extensive background checks on the families who apply for aid. This is an important factor as anyone can sign up for programs and receive gifts if the organization does not require proof of income or information on the family applying.
Give back but be smart, and always check out where you're holiday cheer is actually going.