4 Holiday-Themed Things To Do in Phoenix (That Aren't Zoo Lights)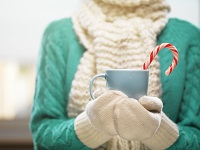 While Arizona's Phoenix Zoo is always a spectacle around the holiday season, Zoo Lights is one of those events that people from Phoenix debate about attending every year.
More or less, the light shows are the same and many of the beautiful animals constructed out of hundreds of lights are in the same position they've been in for years.
Zoo Lights can be fun and cool, especially for the younger crowd. But for those of us who have relived the musical tree display for the past 5 years, we know what to expect and it takes the fun out of it.
Instead of Zoo Lights this year, take your friends and family to one of these other options:
While there are so many more opportunities for holiday fun in Phoenix, remember that spending time with the people you love is the best gift of all. Despite sounding a little corny, we could all use a little family fun to end 2017.