On Saturday, December 7th, 2013, Beyoncé made another stop for her tour, The Mrs. Carter Show, in Phoenix, Arizona.
People of every ethnicity and age came out to the long awaited concert. Lines stretched out from U.S. Airways Center, exceeding the maximum capacity, and requiring the security to create alternate entrances for the ticket-holders.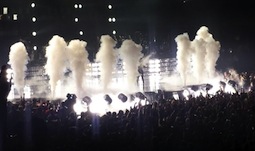 JohnJay and Rich had a red carped laid out outside of the arena to make every guest feel like a celebrity. They made it an entertaining wait for the thousands of people waiting outside.
Luke James opened the show with his passionate and seductive music. While he isn't a household name yet, he did not disappoint his audience.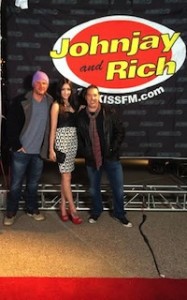 While concerts' main goal is usually to entertain, Beyoncé made it so much more than that. She shared clips about how important it is to give back to the community. Something we recently talked about in Oscar De Las Salas' article.
She also educated her audience throughout the concert. "We fight to find who we are," she said. A quote that fits every single individual in their journey in trying to find themselves through life.
The Mrs. Carter Show was one for the books. From the stage setup, to every dance number, the concert had everyone on their feet.
B remains the Queen.