Celebs Want Us To Know They Have Insecurities Too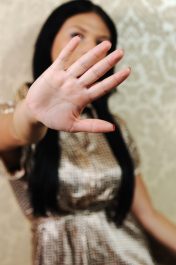 Celebs, they are just like us. Well, maybe not exactly like us. They do happen to have access to the best estheticians, dietitians, and personal trainers in the world to make them look amazing.
But even though they have a glam squad making them camera ready for their Vogue cover, they also happen to share a few things us normal folk can relate to.
They all have insecurities.
And what is perhaps the most comforting part is many are taking to social media to remind us they are actual people too, not drones from outer space.
They are sharing their real life struggles that we can all relate to, and that makes us love them even more.
Miley Cyrus shared her experience on the hit Disney show Hannah Montana caused a lot of body issues for the young child star because she was made to look beautiful every day she sat in the hair and makeup chair.
But when the teenaged Cyrus went home, she felt insecure because she didn't naturally look like her character. Cyrus struggled to figure out who she was when the hair and makeup was gone at the end of the day.
Blake Lively opened up about her post-baby weight and the pressure she felt to loose it before filming her movie "The Shallows." The idea that celebs just bounce back after giving birth is another unrealistic notion that, as many women will say, is not true.
Lively also went on to say she wishes more people would feel confident to rock their post-baby body because it's the aftermath of a beautiful thing, giving birth!
And most recently singer/songwriter Demi Lovato took to Instagram to share selfies highlighting her stretch marks and cellulite.
The 25 year old explained she was looking through Instagram one night and started comparing herself to all the models who's accounts she was browsing through. She realized how important it is for her fans, or anyone out there, to remember these photos are not always real.
Photoshop and professional airbrushing are tools still used after photoshoots to help models look extra perfect in various ad campaigns. A tool that's been used for decades, often criticized, and creates unrealistic expectations of what authentic beauty is.
In today's world where beauty is still a high standard, celebs are helping make it more natural by sharing with the world what they really look like when all the makeup comes off.
By sharing with us their insecurities and authentic selves, we can feel better knowing that we all struggle with little things we don't like. Oh celebs, they really are just like us.