Summer's here, and with it come above average high temperatures.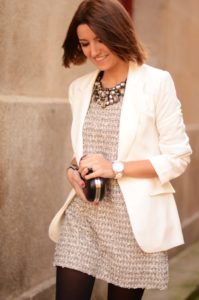 While staying cool is a top priority for most, dressing professional, chic and stylish is also important during work hours. Look and feel cool this summer by implementing some easy tips and tricks to make your outfits work for you during high temperatures.
Navigate towards loose fitting tops and bottoms
Allowing your body to breathe is crucial to staying cool. Trade your skinny jeans for some wide leg pants to allow your legs to circulate air. If slacks a requirement for your job, steer toward wide leg trousers.
While long sleeves can be frowned upon during warmer weather, they're perfect for sun protection and staying cool. Bell sleeves are all the rage this summer, which are perfect to look both professional and chic on a hot summer workday.
Choose breathable fabrics
Fabrics can make or break an outfit. Ditch the leather, suede and heavy denim this summer and pick lightweight fabrics instead. Whether it's on a dress, top, or bottoms, you'll immediately notice the difference in the feel.
Cotton, linen, and rayon are all perfect fabrics to keep handy during 108-degree days.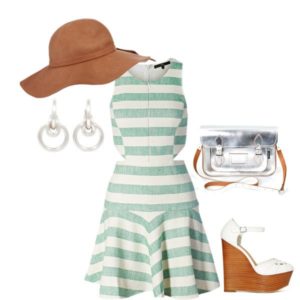 Remember that you can repurpose those pieces in the cooler weather by simply layering other items. No need to feel bad about wasteful purchases.
Look and feel cool in fun colors  
While black is a go-to for most people (myself included), I like to change things up during warmer weather. Darker fabric can tend to make you feel warmer as they absorb more heat.
Whites, light blues, and pastels are easy colors to keep you cool and transition through the seasons.