Last Minute Stocking Stuffers For Beauty Lovers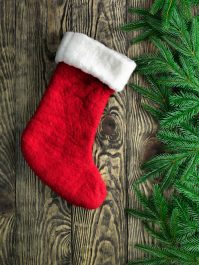 The countdown to Christmas is on, and that means it's time to start checking off the items on your shopping list and checking it twice.
And if you need some cute little stocking stuffers to gift your friends and family with, try checking out these great gift ideas for all the ladies in your life.
The best part is they don't have to be beauty gurus to enjoy these fun goodies.
The Winky Lux Glimmer Balm looks amazing, especially for the holidays! The gold tube is gorgeous, but the lip balm is even more amazing because it's full of gold flakes. The coconut balm is also silky smooth and nourishes lips during the dry holiday weather. You can find it at Nordstrom for $14.
Ok, who doesn't love a good face mask? For those on your list who love at-home spa days, the Peter Thomas Roth Mask Sampler Kit is a must-have and great stocking stuffer. The kit has all of PTR's famous masks including the Pumpkin Enzyme Mask and the 24K Gold Mask. In total the lucky recipient gets the six most popular masks from the PTR collection. You can find the box set at Ulta for $25.
Anyone who knows anything about makeup knows NARS is one of makeup artists' favorite brands. On top of that, NARS is known for their amazing blush in the color Orgasm. Beauty lovers will go weak at the knees for the NARS x Man Ray: Love Triangle Blush/Lipstick Set, especially because the famous Orgasm is one of the options. You can find them at Sephora for $24.
Mario Badescu has great products but one of his most popular is the Facial Spray with Aloe, Herb and Rosewater. The 4 oz bottle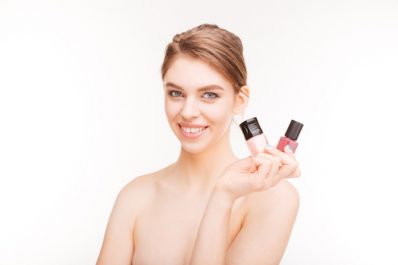 has a price tag of just $7 and is amazingly refreshing. Use it as a toner, makeup setting spray, or just a lovely boost of hydration during the day. The best part, it's the perfect size to put in your purse and have on hand throughout the day.
Have someone on your list who loves nail polish? The Pretty en Provence L'Occitane & Deborah Lippmann Set is a must-have. The set comes with two L'Occitane hand creams and two Deborah Lippmann nail polishes. Available at Sephora for $22.