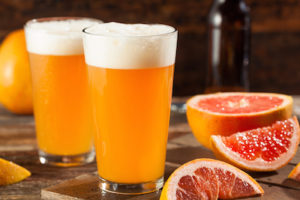 Beer isn't just "beer" anymore. Since craft beers took the beverage market by storm, retailers' beer shelves are loaded with an often bewildering array of beer styles and flavors. But that's a good thing! With literally hundreds of styles to choose from, you can find something that'll make you a craft beer lover.
So which craft brews should you try? And which are you likely to enjoy?
These suggestions will help you sip and sample your way through some of America's best micro-brews, and discover for yourself the styles and flavors you like best. Start with a trip to a good beer store that sells single bottles, so you can mix up a few six-packs of individual beers. Then pop a cap and enjoy!
Widmer Hefeweizen or Goose Island 312 Urban Wheat
Both are made from wheat, not barley like typical domestic beer, so they are crisp, clean and a little spicy. For a smooth, easy-drinking brew, they're a great alternative to domestic lagers. And for a slightly sweeter, fruitier taste, try Pyramid Apricot Wheat or Sam Adams Cherry Wheat.
Odell 90 Shilling Ale or New Belgium Fat Tire
These smooth, medium-bodied beers offer more richness and complexity than domestic lagers, and have just enough hops to keep them in the crowd-pleasing category.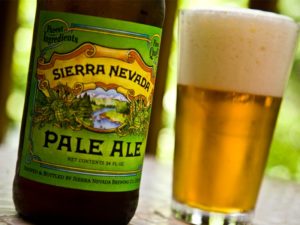 Sierra Nevada Pale Ale or Oskar Blues Dale's Pale Ale
Pale Ales are pale in color but more heavily hopped, so you'll taste a noticeable bitterness on the finish. But bitter isn't bad! Think of it like spice in food — some like it hot…
Stone IPA or Sculpin IPA

India Pale Ales (IPA's) are by far the most popular category of craft beers. They're made with even more hops than Pale Ales, so you'll smell lots of aromatics and taste a noticeably dry, bitter finish. And once you're hooked on the bitter, there's no going back.
If you like this style, you can up the ante with Double IPA's, which ahold even more hops and are more alcoholic. Dogfish Head 90 Minute is so well balanced that the alcohol can take you by surprise. Bell's HopSlam is a hop monster, with enough bitterness to turn your mouth inside out (in a good way) and a whopping 10% ABV.
Breckenridge Vanilla Porter or Deschutes Black Butte Porter
Porters are very dark in color, but not necessarily bitter. Breckenridge gives you a soft, smooth, malty/vanilla flavor, while Deschutes packs a much bigger punch with dark, smoky flavors and a drier finish. These can be good dinner beers.
Founder's Breakfast Stout or Left Hand Milk Stout
Stouts are even richer and bolder. Founder's Breakfast is a Chocolate/Coffee/Oatmeal Stout that is truly a rich, delicious meal in a bottle. Left
Hand, or any Milk Stout, has a slightly sweet, very chocolatey finish (think Dessert Beer).
North Coast Old Rasputin Russian Imperial Stout or Stone Imperial Russian Stout
Note: if the label says Imperial, count on high alcohol content! North Coast boasts about 9%, and Stone Imperial Russian Stout tips the scale at 10.6% ABV. These are deep, dark, bold and bitter — definitely the big boys of the craft beer world.
At the other end of the spectrum, Seasonals are the Pumpkin Spice Latte's of the beer world. They are hugely popular, and tend to be more approachable, fruitier and/or sweeter. Try one on tap at your favorite beer bar — you may just find a new all-time favorite. Cheers!