If someone asked you to name the city with the world's largest gingerbread village, chances are you wouldn't guess a city in Arizona.  But Prescott, Arizona is exactly where that village resides!  Just one of the many reasons to head up to "Arizona's Christmas City," you and your grandchildren will be dazzled by the 100+ gingerbread creations that make up this one-of-a-kind village.
Organizations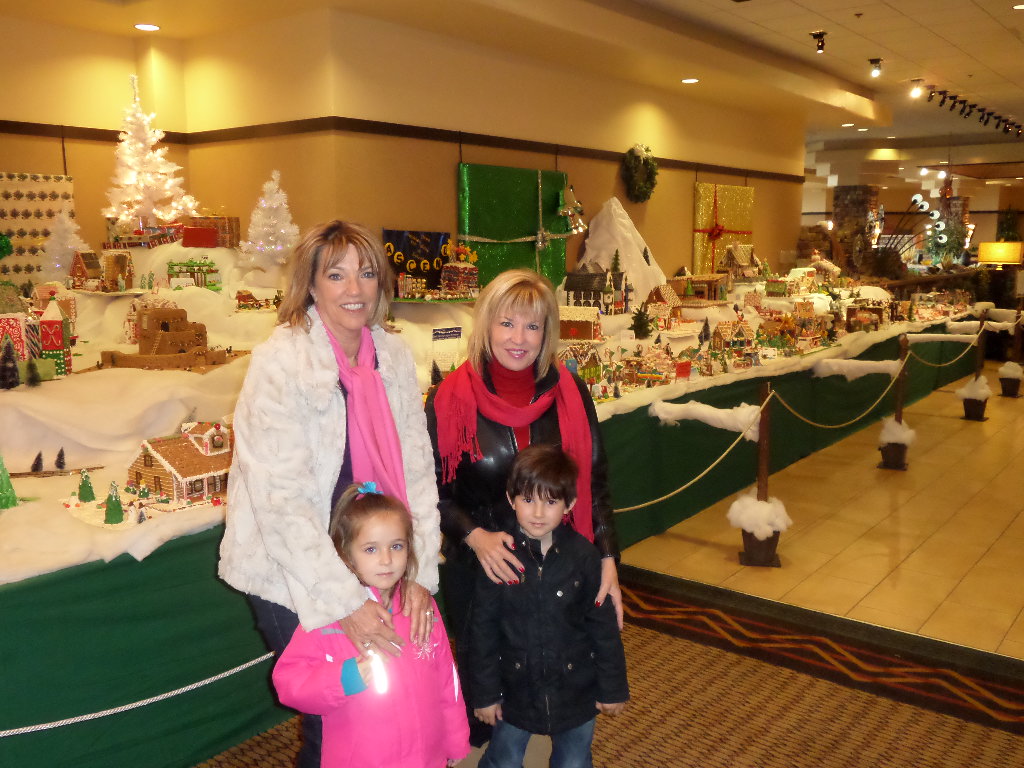 in the community, as well as families and individuals, create unique entries. These entries will be judged, then viewed by as many as 50,000 visitors to this display at the Prescott Resort and Conference Center.  This year, there is a tribute to the 19 firefighters lost from this community.  The village, which is free of charge to view, will be available until Jan. 1, and your little ones will be wide-eyed at this charming snow-covered village, complete with trains running through it!
There are so many events going on in Prescott during the next few weeks that I am resorting to a list to fit most of them in.
Dec. 1-21: Santa Clause Express at the Verde Canyon Railroad in nearby Clarkdale on the weekends
Dec. 4-8: Walk through Bethlehem
Dec. 7: Breakfast with Santa from 8-10 a.m., 31st annual Christmas Parade from 1-3 p.m. and Courthouse Lighting at 6 p.m.
Dec. 8: Santa with the Animals from 1-3 p.m. at Heritage Park Zoological Sanctuary – Santa will bring presents for the animals & will be available for photos
Dec. 13: Acker Musical Showcase from 5:30-8:30 p.m. at downtown locations – see over 100 musicians performing everything from steel drum bands to classical music (a 'must see' according to one of the Prescott locals)
Dec. 14: Wildnights at Night from 6-9 p.m. at Heritage Park Zoological Sanctuary (every Friday & Saturday night in December).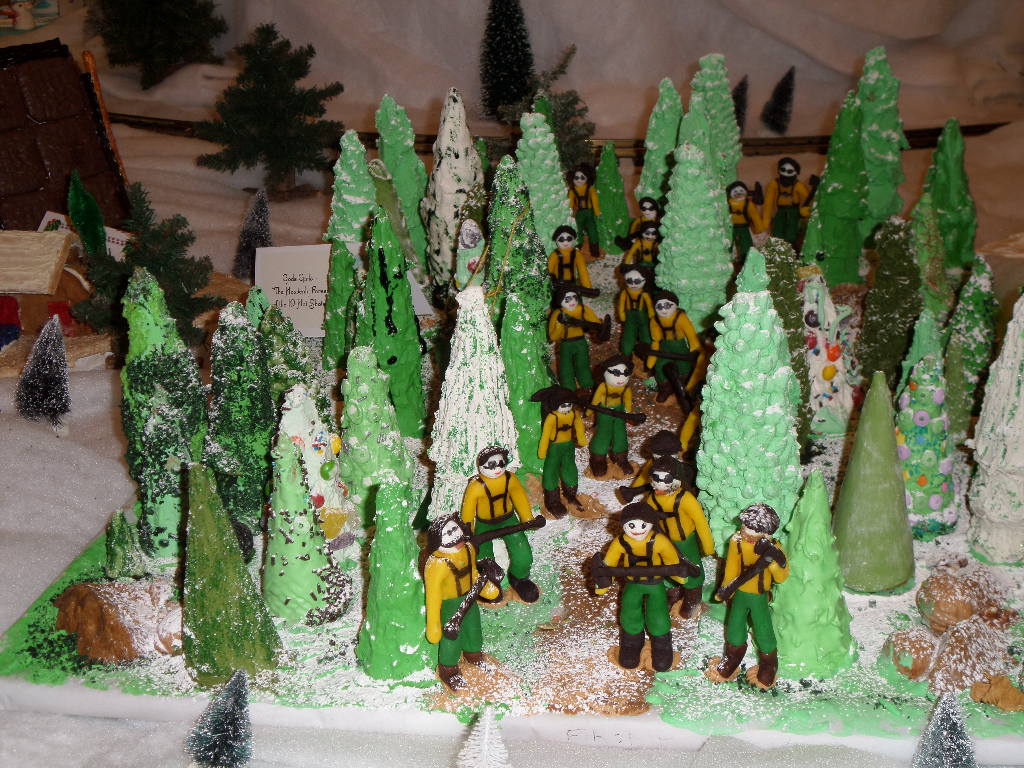 Since there are more than enough activities to keep you in Prescott for several hours, please support the many wonderful eating and drinking establishments while there, and check the websites listed below for a complete calendar of events.
In addition to the above festive activities, you may even be able to see some white stuff on the ground, which is such a treat at this time of year.  Regardless of whether there is snow, be sure to bundle up your little ones so that you can stay longer and take in all that Prescott has to offer in terms of holiday sparkle.
To get there:

Drive north on I-17 to the 69 turnoff (be sure to keep a lookout for the decorated Mystery Christmas Tree in the median near Sunset Point at milepost 254, follow signs to downtown Prescott.

For over 3 decades this Mystery Christmas Tree has mysteriously been decorated at night on Thanksgiving Weekend (Psst…We saw some of those decorators at work, but we wouldn't DARE post the photos!)

You will pass the Prescott Resort and Conference Center on the left as you are entering Prescott, 1500 Highway 69, 928.776.1666. Continue on to Courthouse Square.
The amazing lights of Courthouse Square is reason enough to make the trip north, but there is so much more to savor.  A visit to our own 'Christmas City' will leave you all with that warm, cozy feeling of small town Christmases of long ago…