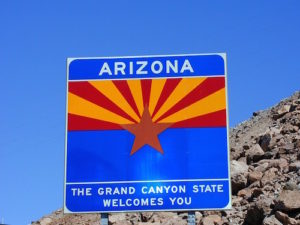 Yes, today is Valentine's Day, but it's also the 105 birthday of our beautiful state. To pay tribute to the great state of Arizona here are five reasons why Arizona is a wonderful place to live.
Our perfect weather
Did you know Phoenix has the most sunny days in a year? Although we are tied with Las Vegas for this coveted spot, Phoenix gets sun 85 percent of the time between sunrise and sunset, according to Current Results, a weather and science website. We average a whopping 3,872 hours of sun a year, with 211 clear days a year to look forward to.
Play sports year-round
They say you can't shovel sunshine, but that doesn't mean we don't get to hit the slopes. Arizona is one of the best states for all things outdoors. In fact you can lay by the pool and ski all in the same day. And let's not forget to mention our world-renowned golf courses. Troon North's golf course was ranked the No. 1 best course in Arizona by the PGA, and TPC Scottsdale, home to the Waste Management Open, was voted No. 6. Oh, and we're home to the MLB Spring Training!
We have a one of the Seven Natural Wonders of the World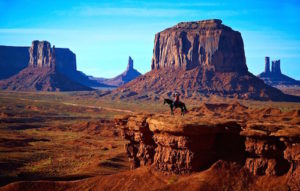 If you were born and raised here you probably don't give this fun fact much thought, but it's pretty amazing when you really think about it. Arizona is home to the stunning Grand Canyon, hence our nickname, "The Grand Canyon State." The site is such a beauty it attracted 5,969,811 recreational visitors in 2016, according to the National Park Service.
We make award-winning wine
You might think the desert doesn't do much for grapes but Arizona is actually home to some award-winning vineyards. Arizona Stronghold Vineyards north of Willcox took home the 2016 Best in Show award for their 2014 Gewurztraminer, according to AZCentral. Sonoita Vineyards and Callaghan Vineyards are also ranked some of the best, just to name a few.
Our Mexican food can't be beat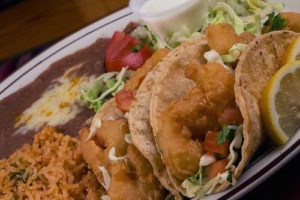 Situated next to New Mexico, Arizona is home to some of the best and most authentic Mexican food you can get. In 2016 local restaurant Barrio Cafe was voted No. 1 on "The 10 Best Mexican Restaurants in America!" list by Tabelog. But it's not just our Mexican food that's famous. Numerous restaurants have been featured on Food Network's show, "Diners, Drive-Ins, and Dives," including Andreoli Italian Grocer, Matt's Big Breakfast, and The Duce.