No more lonely nights watching chick flicks, sobbing into a quart of Ben and Jerry's, and wondering where you went wrong. Get ready to have your pick of dream guys courting YOU for a serious relationship. You'll become your best self and the woman men worship!
You can learn these powerful skills and crafty tricks after reading "How to be a Man Magnet." Once you download "How to be a Man Magnet," you can take this guidebook wherever you and your Kindle may go! After reading will be able to: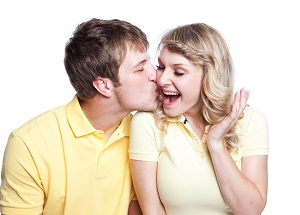 1. Become more likeable and converse with confidence
2. Attract men wherever you go, even on Facebook
3. Recognize and replace old patterns that scare men away
4. Get asked out a lot more by quality men
5. Weed out the losers and time-wasters (this is a fun one!)
6. Understand what guys really want (in their own words!)
7. Navigate the online dating scene without the drama
8. Always look your best and dress for any type of date (tips from the pros!)
9. Determine what you're really looking for so you know when you've met him
10. Enjoy your dating life, your single life, and get into the right relationship
You'll have a blast doing it with this relatable, hilarious eBook!
So don't waste your time, energy, or makeup on one more bad date. Read it and watch your love life, social life, and confidence improve – starting today!