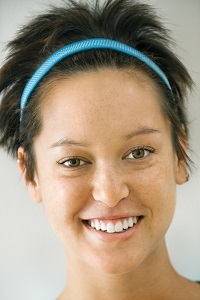 In the past when I've shopped for skin care products, I was a pretty easy target. A lot of what I'd buy had more to do with the first sales lady to approach me or what the pretty packaging. Sounds ridiculous considering the hundreds of dollars spent on these age defying potions. But, we all have our hot buttons when choosing our skin care products, and they don't always have to do with common sense.
For some it's price, if it's more expensive it must be better. For others it's marketing, 'Oh, if Cate Blanchett uses it then it must be good'.  But what it should be is consumer confidence. Today, I'm going to give you some of that confidence, so when you embark on your next skin product foray  you can do it with the certainty that you are getting the most for your investment.
When it comes to skin care, the main thing you need to know is the active ingredient. By knowing which ingredient works best for your needs then you can choose the right product for you. So, let's discuss the top 5 skin ingredients to know.
AHAs or Alpha-Hydroxy Acids
AHAs are designed for exfoliation. They dissolve the nasty outer layer of dead skin cells allowing the lower healthy skin to show. There are several AHAs to know about when looking on the back of the bottle: Glycolic Acid, Lactic Acid, Citric Acid, Malic Acid and Tartaric Acid.
Glycolic acid is the strongest of the bunch, but regardless of which you choose, the first step in skin care is to lose the old, bad skin, to see what real issues lie underneath.
Beta-Hydroxy Acid or Salicylic Acid
Beta-Hydroxy Acid aka Salicylic acid, is not only a great exfoliant, but it's also  has anti-inflammatory properties which makes it the perfect choice for treating and preventing breakouts.
This is always good to have around because breakouts are never planned, they just happen, and it's good to be prepared.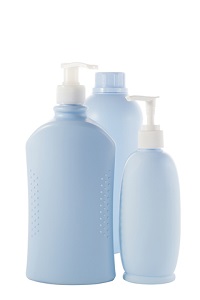 Hyaluronic Acid
Hyaluronic acid is a natural lubricant that is found in our. When the synthetic version of hyaluronic acid is applied to our skin, it penetrates deep down into the dermis, aiding in the growth of collagen to maintain elasticity in our skin, but also provides moisture keeping our skin dewy and glowing.
No matter what your skin type, you should always have a hyaluronic serum in your skin care regimen. And use it daily.
Retinoids, Retinoic Acid or Retinol
Retinol is the gold standard for cell turnover in the skin. It is an antioxidant that treats hyperpigmentation, wrinkles and sagging in the skin. As a matter of fact, retinoic acids are said to be the single most effective topical treatment for anti-aging.
This stuff is strong so ease into it unless you want a face of scaly skin (been there)! You can get it over the counter or in prescription strength from your doctor.
Since I'm picking the 5 most important ingredients in skin care, and I've covered exfoliation, breakouts, plumping and cell turnover, all that's left is a great bleaching cream.
Hydroquinone
Hydroquinone prohibits the production of the enzyme responsible for making melanin. Melanin is what causes hyperpigmentation or dark spots on the skin. So if your top area of concern is age spots or melasma, then using a product with hydroquinone is the way to go.
It usually comes in 2% or 4% but you can get it at 8% at your local compounding pharmacy with a prescription from your doctor.
So there you have it, the 5 essential ingredients in skin care. You will be surprised, with just a little bit of knowledge, how much easier it will be to find the right skin care products for you!
To learn more about skin care ingredients check out my article Skin Care Glossary: Learn What Products are Right For YOU!