Have American Women Raised the White Flag on Gender Equality?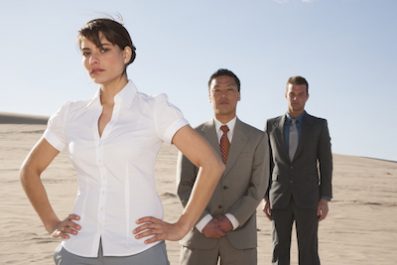 It might seem like a ridiculous question that hardly deserves consideration. The obvious answer is that, of course, American women haven't given up on the idea of equality with men. Some might even go so far as to say that women now have equal rights with men, so there really isn't any need to talk about it.
Not so fast. According to The Institute for Women's Policy Research: "Women are almost half of the workforce. They are the equal, if not main, breadwinner in four out of 10 families. They receive more college and graduate degrees than men. Yet, on average, women continue to earn considerably less than men. In 2015, female full-time workers made only 80 cents for every dollar earned by men, a gender wage gap of 20 percent."
Consider the recent Senate legislation on health care. While the bill dramatically effected the ability of women to access healthcare through Medicaid and Planned Parenthood, it was written in secret by 13 men—old, white men to be exact. This was something that had an unequal adverse effect on 50% of Americans simply because of their gender, and was deemed to be acceptable by the majority of the Republicans in office. Where's the equality in that?
Why is it that the United States, which sees itself as a progressive country, is so far behind when it comes to embracing the equality of women when the evidence shows that women add so much value to a society? If women are truly equal, why is it the most powerful woman in the current administration got her job, not because of her ability, education, or experience but because she shares DNA with her father, the President? Why would an esteemed member of Congress, Kamala Harris, be repeatedly interrupted by male senators when she attempted to question Jeff Sessions? Why would Elizabeth Warren be barred from quoting Corretta King's letter at Jeff Sessions' confirmation hearing, but other—male—senators were allowed to read it in full?
Equality? Not so much.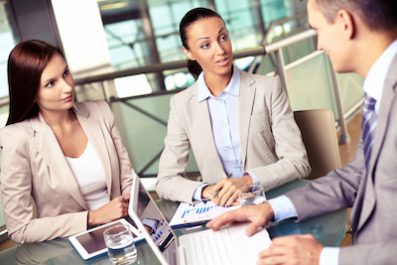 We may like to think of the United States as the most sophisticated and progressive nation on earth, but the facts tend to disagree, particularly in the context of diversification, women's rights, and gender equality.
Consider this:
Fifty years ago in 1967, Indira Nehru Gandhi was elected prime minister of India and became the first woman ever to lead a democracy.
Golda Meir was elected Prime Minister of Israel on March 1969.
Margaret Thatcher was Prime Minister of the United Kingdom from 1979 to 1990 and was the longest serving prime minister during the 20th century.
In 1988, Benazir Bhutto became the prime minister of Pakistan not once but for two terms.
Angela Merkel has been the Chancellor of Germany since 2005 and was ranked as the world's second most powerful person by Forbes magazine in 2012.
Ellen Johnson Sirleaf is the 24th and current president of Liberia.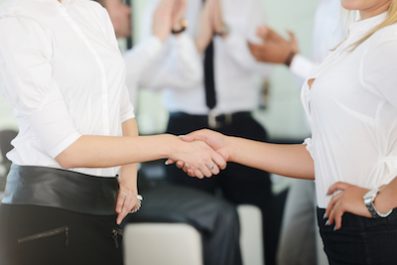 And in case you want to go back even further—think about great women leaders like Cleopatra, Boudica, Joan of Arc and Catherine the Great.
The evidence of the importance of women leaders in local government, in Congress, in the Senate, in communities and in the boardroom is indisputable. Fortune 500 companies with the highest representation of women board directors attained significantly higher financial performance, on average, than those with the lowest representation of women board directors, according to Catalyst's most recent report, The Bottom Line: Corporate Performance and Women's Representation on Boards. In addition, the report points out, on average, notably stronger-
than-average performance at companies with three or more women board directors.
A study commissioned by American Express OPEN, shows that growth in women-owned businesses with more than $10 million in revenue is 47 percent higher than among all companies with revenue of $10 million and up. Companies without strong female leadership had a 24 percent increase in internal governance controversies such as bribery, fraud, and corruption.
Companies that had strong female leadership generated a return on equity of 10.1 percent per year vs. 7.4 percent for those without.
To return to my original question– Have American women raised the white flag on gender equality? The 2016 presidential election would indicate many have. Forty-two percent of all women voters voted for Trump, a man who whether you support his policies or not consistently made derogatory comments about women's looks, bodies and intelligence.
I am not suggesting that women "should" have voted for Hillary Clinton because of her gender, but it does mean that they voted for a man whose leadership qualities make it clear that he is all for removing even more of the limited rights women already have.
Many people who voted for Donald Trump and many who did not have one thing in common though— they recognize that the large majority wants change. However, if you are worried about U.S. culture you may want to realize that culture comes from permission, and permission comes from whatever the leadership models. All that not withstanding, for women to bring the massive value they offer to the world in the form of higher performance, less corruption, and more profit, it will require not just men letting go of a male-dominated system, but also for women to start having each others' backs.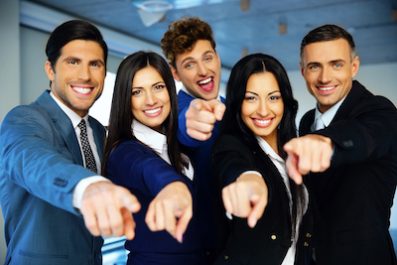 If women are going to have each others' backs, they must stand together arm-in-arm, heart-to-heart and search out women who have done, or are doing what they want to do. They need to put an end to competing, and instead begin collaborating. Women can also have each others' backs by recognizing that there are men, good men, strong men who are not intimidated by a powerful woman and that we are doing our part to collapse a dysfunctional system.
More than anything, however, understand this: Those in power are rarely willing to hand over power. It must be claimed. So, when you see a woman taking a stand, consider standing with her, because we can define leadership not just as leading others, but also being a person who joins with others in the face of repression.
Now is the time for all of us to stop making excuses. Now is the time for all to truly embrace equality, not just in words, but also in deeds. I believe that the world will be changed for the better as we — men and women alike — help create true equality between the sexes. That's why I created the hash-tag #He4She. Won't you please join me in helping #He4She usher in much-needed change?