Five Tips to Remain True to Yourself as a Busy Mompreneur
As a mom, it's easy to lose yourself to a life of routines that don't fulfill you. It gets even harder if you're a mom who is also working toward a successful career as an employee or entrepreneur.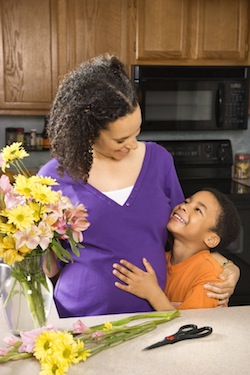 I started my entrepreneurial journey a year ago in search of the flexibility needed for a work-life balance. I also wanted to be able to do only things that truly brought me joy and pleasure. While being an entrepreneur has its challenges, I've never felt more challenged, content, and satisfied.
Whether you're constantly running around from meeting to doctor appointments or can't remember the last time you did something you actually wanted to do. Below are five tips to remain true to yourself as a busy mompreneur.
Be Selfish
There's a negative stigma around the word selfish. While we're constantly told to give more than we receive, there's an unspoken benefit to putting yourself first. By doing things that make you happy, you create an environment where your entire household thrives. In the long run, this will improve your mood, patience, and overall outlook on life.
Create Boundaries
Boundaries are essential to discovering and cultivating your identity. They stop you from doing things you hate and make room for things that satisfy your life cravings. While there's power in saying yes, there's an even more empowering feeling to saying no (to things that don't fulfill you). Try saying no to something this week, and then turn around and say yes to something that actually brings you joy.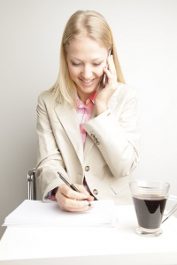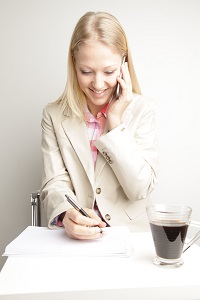 Listen to Your Gut
That strong feeling in the pit of your stomach is trying to tell you something, so stop and listen. As humans, we're constantly looking to the outside for answers that our instinct already knows. Not sure if it's time to quit your toxic job? Dig deep inside and listen to your gut. By doing so you'll find yourself living a life that you're proud of.
Ask for Help
Asking for help is easier said than done. While us moms are strong enough to do it on our own, we don't have to. Asking for help allows us to remove some weight off our shoulders and use our energy doing other rewarding tasks.
Create Healthy Habits
Habits define our day to day life. Whether you wake up to a phone with dozens of draining notifications or meditate for 10 minutes before starting your day, they can make or break you. By creating healthy habits, you create time, energy, and experiences that you would have usually not had. Self-care is one of the most important habits you can create in your life, so start small and you'll notice a big difference.