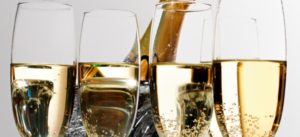 'Tis the season for that happy knock on the door that means your friends or family are stopping by for some holiday cheer. But don't sweat it- whether you're hosting an Open House or a dinner party, you can cover all your guests' wine needs with a few smart selections.
Start with a sparkling wine for a festive sipper or cocktail. Prosecco, northern Italy's classic bubbly, is a party basic. You can also turn it into a holiday cocktail by adding a splash of cranberry juice and a squeeze of lime. Or for a delicious sweeter bubbly drink, just blend Prosecco with a dash of raspberry liqueur such as Chambord.
You should have two white wines in your fridge, something crisp, clean and easy-drinking and a richer, drier, oakier white. For your crowd-pleaser look for an Italian Pinot Grigio (there are dozens of good choices under $10) or a Pinot Gris from Oregon.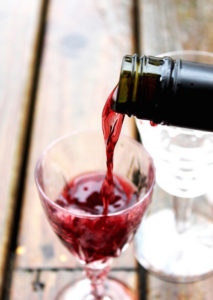 For a more full-bodied white, choose a Chardonnay from California in the $10-$15 range.
You'll likely have more red wine drinkers than white, so plan on stocking three reds. For the folks who say they prefer a wine that's "not too dry," pick an under-$10 Red Blend such as 14 Hands Hot to Trot. Soft, fruity and with a touch of sweetness, blends make good party wines.
Stepping it up a notch, pick a drier but not heavier red. California Pinot Noir or Argentine Malbec are crowd pleasers, and are good accompaniments for finger foods and appetizers.
And you will definitely have fans of Cabernet Sauvignon, the driest and boldest of the reds. In the under-$10 price range, shop the South American section. Between $10 and $20, look towards Washington State, and above $20 go for a great Napa Valley Cab.
And if you're confused about how much to buy, use these simple guidelines:
Plan on buying about half a bottle per person. If you find yourself with extra wine, then you'll have a jump on your New Years celebration!
Figure two bottles of red wine to one bottle of white, with a little sparkling thrown in as an added bonus.
Spend more of your wine budget on the reds — it's easier to get a good cheap white, and your Cabernet and Pinot Noir drinkers are more likely to appreciate a good quality selection.
But the really important holiday planning tip is: Relax and have fun! We gather together to enjoy each other's company: good food and wine are just icing on the Christmas Cake. Cheers!