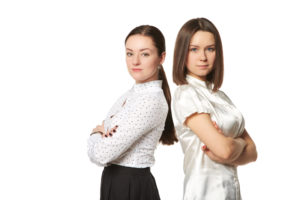 How a Virtual Assistant Could Change Your Small Business
There comes a time for every small business when the demands become too much for the current roster of employees; this is especially true if you and you alone are in charge of your everyday processes. Growing your small business means learning to delegate tasks as business practices expand in scope. A virtual assistant is a cost-effective, efficient solution for small businesses in every industry.
Log the Tasks You Want to Give Away
It's important to sit down and track every task you take on throughout the day. It could be the dull, administrative tasks that are simple but time consuming, or it could be bigger projects that you simply don't have the resources for. You may be surprised by how much you're responsible for on a daily basis. Lessening your personal workload by delegating mundane tasks to a virtual assistant can leave you better prepared to handle the larger, creative tasks necessary for business expansion. 
Start Small, Then Expand
Many small businesses end up using virtual assistants on a smaller basis at first, then expand their role within the business practices bit by bit. Virtual assistants can be useful for a variety of tasks, both that you don't want to do, and those that you may not have the experience in.
Bookkeeping
Every small business owners knows the importance of keeping clear, correct records, and a virtual assistant can be a bookkeeping miracle. They can help keep tabs on any bills, invoice issues, and payroll to ensure everything is done by the book. Purchase business accounting software and hire a virtual assistant to handle the daily financial tasks—you'll be surprised how much stress that takes off your shoulders. This means bills are always paid on time (no late fees), and you reduce the chance of financial mistakes that could cost you down the road—or land you in hot water with the IRS.
We don't need to tell you about the benefits of a solid social media presence for your business. However, spending your time crafting posts for Facebook and thinking of pithy tweets for Twitter isn't always the best way to spend your day. A virtual assistant can help plan out content for all channels your business employs, then monitor posts and engagement to determine which routes are most successful and useful for your business purposes. Even hiring a VA to work on your social media for a few hours a week can completely transform your social media presence, meaning big returns for a small investment.
Looking for software developers that won't bankrupt your business? Virtual assistants are a great resource. Instead of spending thousands of dollars on in-house developers, you can hire a team of skilled developers in another country, then track their work with quality assurance software. The test management tools from Inflectra allow businesses to collaborate remotely, providing real time updates, running consistent quality assurance tracks, and allowing you to watch the progress of your employees, no matter where in the world they might be.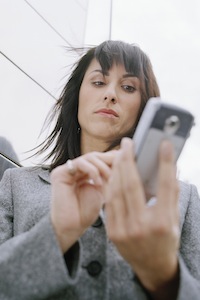 Source Your VAs Carefully
Don't hire just anyone to handle essential business tasks. You can start by using your own network; ask other entrepreneurs about their experiences with VAs, then ask where they may have sourced them. Referrals are always best, but if you need to find a great virtual assistant on your own, use a site like MyVirtualWorkforce.com. Once you have a list of virtual assistants to choose from, interview them. Ask about their skill set, explain the availability requirements of the position, and supply a test task if applicable.
No matter what stage of business you're in, whether you've just begun or have a few successful years under your belt, hiring a virtual assistant can completely transform your everyday business practices. Delegate routine tasks to a single VA or compile a team of virtual assistants that can help you realize your business growth aims.