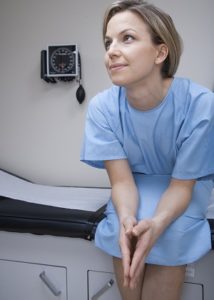 It feels like everywhere we look, there's a scandal. Now, it's surfacing around children and their parents.
Dr. Donald Cline was once a fertility doctor who allegedly used his own sperm to impregnate his patients, without their knowledge or consent. Here's the story:
"A retired Indianapolis fertility doctor said he used his sperm around 50 times instead of donating sperm that his patients were expecting," according to an article published by The Associated Press.
Decades ago (as early as the 1970s), Dr. Donald Cline told his patients that they were reviving sperm that had been donated by medical students. He also told them that no donor sperm would be used more than three times. However, one of the children, from his patient list (now an adult) took a DNA test "through a private personal genomics company" that proved she was related to at least 8 people within the database. But, it didn't stop there! Two other people discovered that both their mothers were patients of Dr. Cline's. When they took a DNA test they found that they were related to at least 70 relatives of Dr. Donald Cline's.
At first Cline admitted to using his own sperm on his patients. Supposedly, he only used his own sperm when donor sperm wasn't available. That doesn't make it okay, in the least. But, once the state began investigating his case, Dr. Cline denied he used his sperm at all. However, in 2009 he retired from his practice at "Reproductive Endocrinology Associates" in Indianapolis.
The investigation continues on! On Monday, September 12, 2016, Dr. Cline pleaded not guilty to the accusations against him. Not only is he facing obstruction of justice charges but, he is "accused of being the biological father of at least eight people, the youngest of which would be about 30," according to The Associated Press.
We will keep you updated, as this story develops.