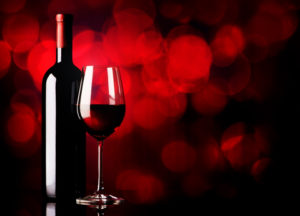 "I just don't like Champagne." I've heard this way too often, especially when the time rolls around to pick a bubbly for New Year's Eve. The truth is, many people just suffer through the toasting due to the fact that they're drinking a sparkling wine that is either too dry or too sweet for their palate.
But it doesn't have to be that way! There are as many styles of sparkling wine as there are taste preferences, and you can find one to fit your own personal palate. Here's how to find your own personal fave for this year's toasting.
1- Ask yourself what kind of wine you enjoy: Do you like dry wines such as Sauvignon Blanc or Cabernet Sauvignon? If so, you will likely enjoy any bubbly that says Brut ("Dry") on the label. Brut bubblies will taste crisp and clean, citrus-y or nutty, but there will be no sweetness at all.
2- Just to complicate things… Traditional terminology is kinda confusing. Sparkling bottles labeled Extra Dry are not drier — they are actually a touch sweeter than Brut, and Demi-Sec or Semi-Seco are even sweeter. Go figure… But any of these bubbles are perfect for you, if you like wines such as Riesling or Red Blends.
3- If you like wines that are definitely sweet, such as Moscato or Sweet Riesling, go straight for the Italian section and buy a Moscato d'Asti (a slightly spritzy white wine) or the bubblier version, Asti (Spumante). These have enough spritziness to make them festive, and are smooth, fruity and naturally sweet.
Brand names to look for:

Cava — Cristalino or Freixenet (in Brut and Extra Dry) – under $10

Prosecco — LaMarca (slightly sweet) or Mionetto – $10 to $15

Domestic — Chandon (all sweetness levels), Gruet (Brut, Rose, other styles) – $15 to $20

Champagne — Veuve Clicquot, Perrier Jouet (Brut) – $40 plus
You've probably noticed that I haven't yet used the word "Champagne." Champagne is just one kind of sparkling wine from one region in northern France. It is certainly the priciest of the bubblies (usually $40 and up) and the Champenois will certainly tell you it is the world's best. But the style is almost always dry, yeasty, nutty, and not necessarily to everyone's taste.
The truth is that most New Years revelers will really enjoy a nice Cava (sparkling wine made in Spain), Prosecco (sparkling from Italy), or domestic
(i.e.. American) Sparkling Wine. Any of these are available in the range of sweetness styles I described above. Somewhere on the label it will say Brut, Extra Dry or Semi-Dry. And even better, these bubbly wines sell from $8 to $20. Why pay more to enjoy it less?
Before I'm labeled a heretic or peasant, let me say that sipping true Champagne is a sublime experience for those who have the palate (and pocketbook) for it. In fact, Champagne may be too good just for toasting and gulping — savor it instead with a delicate appetizer, cheese and fruit,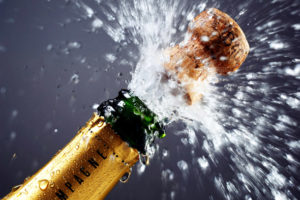 or all by its glorious lonesome.
Make this the year you actually enjoy your New Years toast. And you never know, sparkling wine may just become your new everyday fave. Cheers!