The Coen Brothers are at it again with the recent release of their film set in the 1960s, "Inside Llewyn Davis." Set in 1961, Llewyn Davis struggles with being involved with the music scene which everybody was trying to be a part of at that time. With strong wit and whimsical melancholy, "Inside Llewyn Davis" shines in the open mic spotlight with its characters, dialogue, and aesthetic.
Joel and Ethan Coen are notorious for having impeccable character development. From "Fargo" to "The Big Lebowski," these filmmakers create human beings instead of fantastical caricatures of them. For "Inside Llewyn Davis," Oscar Isaac plays the brooding, bitter, idealistic main character.
The audience gets an inside look at his life from the first scene: We figure out that he is, for lack of a better word, a deadbeat musician with no place to live and a paycheck that depends on sporadic gigs at a local café.
However, instead of being obnoxious and disappointing, Isaac's portrayal of the protagonist is realistic, hopeful, and tragic. Llewyn Davis inspires audiences to pursue what they love, no matter the cost.
Justin Timberlake and Carey Mulligan play Davis' best friends, Jim and Jean. They are also trying to make it big in the music scene, but not necessarily alongside Llewyn. Mulligan's performance is pungent as the films twist on a "love interest." She constantly verbally abuses Llewyn for squatting at the apartment her and her boyfriend Jim share. Timberlake as Jim is a quirky counterpart to Mullligan. Although he does not get much interaction with either character, his musical performance in one scene stood out from the entire film.

The music in the film was a standout as well. While Davis was a folk artist, his friends and comrades sang everything from Mamas and Papas-esque harmonies to a goofy space age number by Timberlake and Isaac. The original soundtrack, which featured Mumford & Sons front man, Marcus Mumford as an associate producer and performer, is fraught with painful folk songs as well as upbeat adaptations and variations on the 1960s music style.
Although the film has been previously criticized for lacking a plot, the point of the movie was to get an insight on this difficult, strange, and all around hopeless situation people like Davis were a part of. Like most of the Coen brothers' films, the relatively dramatic plot is sprinkled with humor. But despite the light comedy presented by some of the minor characters, (see John Goodman; Ethan Phillips) the serious themes pull through and the emotional vulnerability catches in your throat. It becomes nearly impossible to hold back tears when Llewyn performs his final song.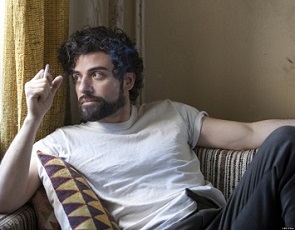 It's definitely worth seeing, if not just for the fact you will probably become familiar with it when the Oscars roll around. "Inside Llewyn Davis" leaves you with that feeling of dissatisfaction, but in a positive way. The Coen brothers remind you, though in a harsher manner, that success is not measured by fame or money. Llewyn Davis is more than just a character, he is a symbol for doing what makes you happy and living a life that fulfills you, despite what other people think.