With my week-long spring break coming to an end, I reminisced on what I had accomplished during those couple of days. I had done everything from organizing my daughter's birthday pay, to doing the usual "spring cleaning", and of course, dedicate a lot more time to my child.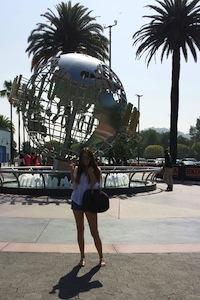 One thing I noticed however is that I hadn't done anything for myself. As moms we tend to put our wants and needs to the end. Catering to everyone else's needs becomes our main priorities. So I decided to have a mini getaway to enjoy the last days of my break.
With the help of my boyfriend, I was able to organize a weekend getaway to Hollywood California.
Of course, one of the biggest problems when organizing a getaway is the guilt you feel when leaving you kid(s) behind. One of the first things you need to do is make sure that you child is in good hands. My mother was gracious enough to watch over my daughter for the weekend, so that was a great relief.
We decided to take the six-hour drive down to Los Angeles. While taking a flight would be faster and more convenient, we knew that the drive would allow us to bond and get to know each other better.
Because we knew that we were only staying for the weekend, we went straight to checking things off our to do list.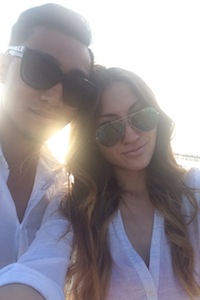 The first thing on the list was to take a stroll at Universal City Walk. This is a great place to go while on a budget because you get to enjoy great entertainment while spending your whole paycheck.
Some other great places we decided to visit were Hollywood Boulevard, Santa Monica Beach to enjoy the sunset, and Wokano Restaurant for a late night dinner.
You don't need to be gone for a week to have some you time, anything as short as a day or two can work wonders for a busy mom. You don't have to have a huge budget either. The point of the trip is to relax, so by simply having a comfy room to unwind, you can consider it a getaway.
Remember that in order to be a good parent you have to be good with yourself first. Make sure to give yourself the time and attention you need. Trust me, you will thank yourself later.