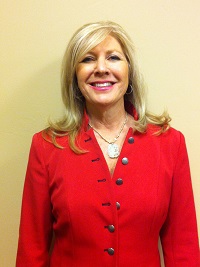 Linda Gellman Levin holds a dual Master's Degree in Early Childhood Education and in Special Education.  In this new exclusive SmartFem column Linda will address your tough questions on the difficult and important job of raising children.  askLinda@SmartFem.com
Dear Linda,
My preschooler is a picky eater and I am worried she is not eating enough. What tips or suggestions do you have? — Danielle, Mother of a preschooler, Phoenix AZ.
Dear Danielle,
Set up a consistent time and place every day for nutritional meals. Please do not chase your child around the room with food as if it's a game. Give a variety of foods to taste and try that are low in fat and high in nutrition like fruits, vegetables, and protein. Try to stay away from fast foods and high calorie or sugar items. Even if your child just tastes one item at a time, you do not want to not make it into a power struggle or a stressful experience..
As a parent, I used to hide the vegetables into soups, mashed potatoes, and meats. I also tried to be fun and creative by making a pancake and put blueberries, bananas, or strawberries into smiley faces. Look for recipes that are creative and make it an enjoyable meal. Review with your health care provider about the proper height and weight for your child.
Is it ok if my pre-school age son plays with his sister's dolls? — John , father of two children, Gilbert, AZ.
Dear John,
During this developmental stage, children observe others in play and imitate the same behaviors. A doll can represent a baby or child that may one day help them with nurturing their sibling, friend, or eventually parenting his or her own child.  By exploring through play, preschoolers need to learn how to be gentle, kind, caring, and nurturing. Preschoolers believe that sex differences are based on appearances or behaviors not biological factors. A boy may think he can turn into a girl or a girl may think she can be a daddy one day. Not until a child is 4 or 5 years old are they able to understand Gender Constancy, which means people are permanently male or female.
My daughter is not always kind to other children at her preschool program. When do children learn to the meaning of empathy?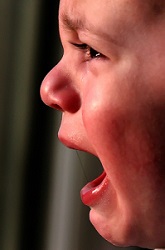 — Barb, Mother of a 4 year old, Scottsdale, AZ
Dear Barb,
Empathy, according to Developmentalists, develops at an early age. Even one year old infants will cry if they hear another infant crying. A 2 or 3 year old child will offer you a hug, present, or want to share something with you, such as a toy if you are feeling sad or upset (ZAHN-WEXLER AND RADKE-YARROW, 1990). Event throughout the preschool years, empathy and other emotions, like sympathy and admiration, will begin to develop.
Please send your questions for Linda via email to askLinda@SmartFem.com