SmartFem Entertainment Television!
What a great topic for SmartFem's debut broadcast on AZ TV!  Host Lea Haben-Woodford brings into the SmartFem Studio Matrimonial Attorney Christine Forakis of Forakis Law Firm, PLC to discuss what can be done when your new spouse has an irritating "crazy ex." The stress of divorce can often lead both parties to not only hate each other but try to make the other's life miserable too.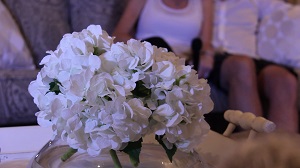 We get to hear from Ken and Lynn who wished to keep their identities secret because of Ken's crazy ex wife.  Lynn talks about the difficulties of how to communicate to children when their mother is sending them conflicting messages. Ken realizes that you're not in competition with your ex and that the children is what is most important.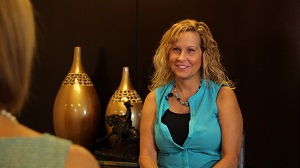 Meet Kim who has been married for 17 years and has weathered the storm of dealing with the lingering aftermath of her husband's previous marriage. Kim shares her emotional and heartfelt experience of loving her husband's children as if they were her own. Kim understands that the children didn't have choices in our marriages or our divorces.
Here you can view the full thirteen minute episode that was originally broadcast on AZTV channel 7 (cable 13) during the Rachael Ray show at 5pm.
Be sure to check out SmartFem Entertainment TV and other episodes Online, On Air, Everwhere!