While most people look forward to summer all year, it could be thought of as one of the toughest times of the year for a parent. Keeping your child busy for about three months is no walk in the park for most parents.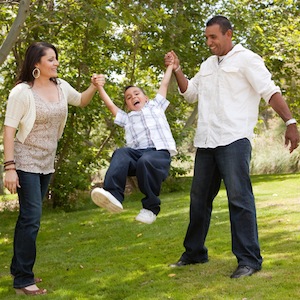 For me the summer means no school for three months, which means more time to dedicate to my daughter. While I feel blessed to be able to give her more of my time and attention, I have also found it to be more difficult to fill in the time with fun activities and distractions.
A child's attention span ranges from 1 to 10 minutes. That is not a lot of time to keep your child's mind busy on something. Whatever activity you decide to go with, make sure it is one that you know your child will truly enjoy.
Trying new things is one of the keys to keeping your child entertained during the long summer. With the temperatures surpassing 100 degrees, parents are limited to the activities they could choose from. Lately my new hobby has been searching for indoor activities online. I have created a long list of things my family could do to stay busy.
Here is a list of tips that have worked for me in the past:
Make a list of both indoor and outdoor activities your whole family would enjoy
Pay attention to the weather, you wouldn't want to make outdoor plans when there are chances of rain
Try something new on your list every week. It will make your child excited for what is to come
Check to see if the event or activity permits food or drinks, if it does, take some bottled water and snack, it will keep your family energized and your wallet happy.
Remember that it half of the fun comes from your attitude. Show your family that fun doesn't always mean Disneyland or a round trip to the beach. A fun summer could be right in your community, all you have to do is look and have a positive outlook.