Many  little girls dream of growing up to win a beauty pageant. This dream was no different for Amanda Grad. Today, she reigns as Ms US Globe. While Amanda is physically beautiful, her warmth, friendliness and positive,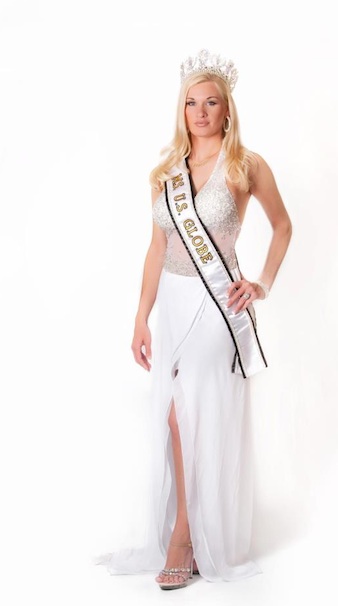 supportive personality make it clear why she was chosen as 2011's Ms US Globe for the WIN Foundation.
Becoming Ms US Globe is not just about swim suit competitions and evening gowns. The WIN foundation, who sponsors the Ms US Globe competition, is a 501c3 non-profit created to help in assisting abused and neglected women and children.
Founded in 1996, by Dr. Tracy Kemble, WIN sets out to empower women and build the self esteem of women who have come out of abusive relationships. Their recovery program called The Right Living Program is a 20 week step by step program which helps all women discover their inner selves and reach their highest potential. Even women who have never suffered abuse can greatly benefit from this program.
Amanda became involved with the WIN Foundation in 2001 when she competed as Ms Illinois. After moving to Arizona, she ran in competition as Ms Arizona 2008. In 2011, her intention was to volunteer to help the WIN Foundation during "pageant week".  She was convinced to enter again.  This time capturing the title of Ms US Globe 2011.
She has enjoyed the many events she has been involved in throughout her reign. One of the highlights of the year was Christmas 2011. Amanda and her husband, Chris, traveled with the WIN Foundation to bring boxes of gifts, food and staples to a Russian orphanage.
Amanda is very excited to help out and crown the next Ms US Globe. She has even started a countdown to August 18 on her calendar
.  She also looks forward to competing in the international Ms Globe competition and continuing to help the WIN Foundation.
Married for 12 years, she says she is fortunate to have Chris as her biggest supporter. Named as Husband of the Year, by the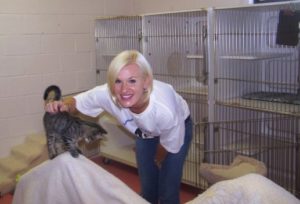 WIN Foundation, the day before Amanda won her title, she knows he deserves the award. He made it possible for her to do her duties as Ms US Globe, enabling her to be able to dedicate an entire year to charity work. This not only includes her duties as Ms US Globe, but also as a foster mom for kittens through Blistered Whiskers.
I was fortunate enough not only to enjoy time with a truly fun and caring person, but to begin the roots of a friendship. Many times women get  caught up in the superficial viewpoint of the world. We worry about if we look pretty enough or  if we are good enough.  Amanda is the best example of someone who encourages women to be their best and reminds each of us that we are all beautiful.
Her favorite quote from the Right Living Program says it best: "It's okay to have a bad day. It's not okay to have a bad life".