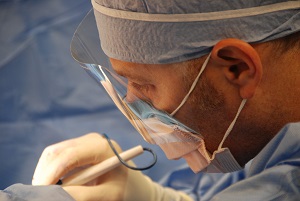 Having recently caused a stir in the media as "gummy bear implants," highly cohesive gel implants used for breast augmentation surgery are having their time. Breast augmentation surgery is one of the most popular plastic surgery procedures in the United States with hundreds of thousands of women undergoing this procedure every year. But what's the buzz about?
Specifically, the term "gummy bear implant" is used to describe the type of silicone gel that makes up the implant. This highly cohesive gel keeps its shape and when these implants rupture they are less likely to leak compared to other silicone implants. The implant can be round and in some cases, tear-dropped shaped. Approved by the FDA after an eight-year clinical trial with over 1800 women, it's easy to see why people are excited about this implant.
"When used in a patient who is a good candidate for this implant, it can give beautiful results with a very elegant tear drop shape to the breast. However, not everyone is a good candidate for this implant and that is determined at your consultation."
Gummy bear implants have been around for years in trials, but are a fairly new product for cosmetic surgery and therefore a newer choice for those considering breast augmentation surgery. Make sure you speak with a board certified plastic surgeon when considering your options in implants.
Dr. Richard Joseph Brown "Dr. Rick"  is a plastic and reconstructive surgeon serving the Phoenix, AZ area with practices located in Scottsdale, Arizona, as well as Sun City West.  Dr. Rick is an expert in the field of plastic surgery and frequently contributes to SmartFem.  For more information on this type of breast augmentation surgery "gummy bear implants" please contact Dr. Rick directly.

480-947-2455
Scottsdale
 | S
un City