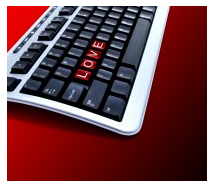 Dear SmartFem readers: Chivalry is not dead.  The above is just one example of the sweet things I've seen men [and women!] do for people who need their help. Whether it's giving money to the performers and homeless who make their way from subway car to subway car or giving up a seat, kindness is still recognized and chivalry has not died.
It's subway rush hour and one woman has her shopping bags on the last seat instead of setting them between her legs or in her lap, like a normal New Yorker. There's an older man that seems to have a hard time standing, let alone hanging on to the pole as the subway flies through the tunnels. After enough glares and a few verbal suggestions, the woman finally moves her bags and – like is was HER idea – tells the older man that she moved her bags so he could sit. This older man, bless is chivalrous soul, looks surprised and then tells a young woman standing next to him that she can have the seat. I almost started crying right there on the spot on how genuine and humble his gesture was.
Chivalry is very much alive.