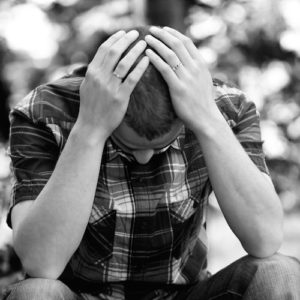 A scary incident has happened on Facebook. People taking their own lives and streaming it via Facebook Live.
On March 1, Facebook announced their plan to put into place suicide prevention tools, including live-chat support from the National Suicide Prevention Lifeline, according to USA Today.
Facebook will also use the Crisis Text Line via Facebook Messenger, as well as make it easier for people to report a person they feel are in need of help.
But perhaps the most interesting tool of all is the possible implementation of a robot that can scan posts and comments people post onto Facebook pages and search for warning signs.
Although this event is rare, the possibility of it happening again is something to be concerned about.
It's because of this that Facebook wants to make it known to its users that help is out there, and individuals who are struggling are not alone.
There have been seven cases total since live streaming became available, and not all of them have occurred on Facebook Live, according to USA Today.
One feature of the prevention tools put into place is people can flag a video if they believe someone is at risk. If a user starts to stream a video and it's flagged with an alert a live-chat will begin with the user and a crisis management specialist, according to ABC13.
Facebook also has a page on the Help Center of their website with links to different resources concerning suicide prevention.
Being such a popular tool for people to communicate through, Facebook hopes to help prevent the statistics for suicides from growing.

There is a suicide every 40 seconds, and it's the leading cause of death for people between 15 and 29 years old, according to ABC13.
If you or someone you know needs help please don't hesitate to call the National Suicide Prevention Lifeline.