SmartFem's fashion and beauty expert Annette Loertscher gives tips on how to make the best first impression when interviewing for a new job. She meets with SmartFem expert Dr. Richard "Rick" Brown to get his input on non-surgical options to look your best for your next career.
When we are little, we dream big. We dream of what we want to do when we grow up, who we will be, and where we will live. Then we grow up, find a job and sometimes find out that what we thought we wanted to be or do just isn't cutting it. What do you do if you are seeking change in your professional life?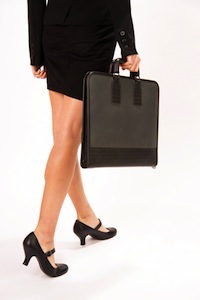 Changing careers takes focus, commitment and most of all, courage. You will evolve inside and out and will likely find yourself stepping out of your more familiar comfort zone. But, there are other steps that you can take to prepare yourself for this transition: you can take assessment tests to determine your talents and the jobs that fit them, do research in your chosen industry, network and create a perfect resume, and then there are the changes you should make to put your best face forward (literally).
This is the perfect time to refresh and polish your image. So what is a 30-, 40- or 50-something to do?
A great place to start is by working with a professional who has experience helping people reinvent themselves. Hire an image consultant or personal shopper. Invest in a professional makeup lesson. A newer current hairstyle or color will give you that polished, professional look. Annette Loertscher, owner of ALL Transformations, adds, "You have 7 seconds to make your initial impression on a potential employer…you had better make sure you are at your absolute best."
Dr. Richard Joseph Brown "Dr. Rick"  is a plastic and reconstructive surgeon serving the Phoenix, AZ area with practices located in Scottsdale, Arizona, as well as Sun City West.  Dr. Rick is an expert in the field of plastic surgery and frequently contributes to SmartFem.
Your first step should be to brighten and tighten. You can't paint on a canvas that has cracked and peeling paint, right? Taking care you your skin, the largest organ in the body, is vital to your overall appearance. Having a facial and peel is a great start to prime the face. Photo facials can address sun damage, and peels and glycolic acids can help with fine lines. Don't forget your hands, which show age as much as our faces.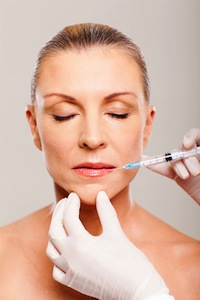 There are many non-surgical options that can help you look more refreshed including Botox and fillers for lines and hollowness. A good plastic surgeon should be able to recommend non-surgical interventions and the best treatments to address specific skin concerns.
"Adding more volume to the face is key for a more youthful look," says Dr. Richard J. Brown, a Scottsdale plastic and reconstructive surgeon. "I prefer to take a more subtle approach, maybe by adding some fullness to the cheeks and around the lip area, without giving you that pouty look. When done right, it can give you a refreshed appearance."
Loertscher states how important it is to call the HR department of the company you are interviewing with and find out their dress code and then to dress appropriately – wear a professional suit, sensible heels, if you wear a skirt you must wear hose (nude or natural color), carry a briefcase…ditch the purse and of course, turn your cell phone off, or better yet, leave it in your car during the interview to avoid the distraction. Most importantly…exude self-confidence.
Putting your best face forward will project confidence, a great attitude and professionalism. For more great tips on making your career transition a success, visit alltransformations.com.