School is back in session, and sports are starting up again. Perhaps there is no better venue for examining fear of failure, how it impacts all of us – adults and children.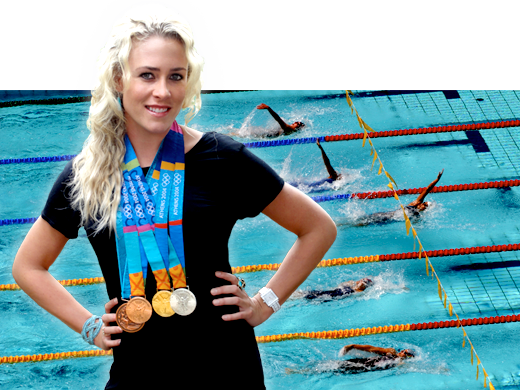 I got to spend a few hours interviewing Olympic Gold Medalist Kaitlin Sandeno, who won medals in swimming in the 2000 and 2004 Olympics. She has completed her competitive swimming career, and is on to a whole new life, a big part of which is coaching Olympic swimming hopefuls.
Kaitlin has a unique perspective about how fear of failure prevents success for all of us, but especially for children. Why? Because if you are afraid to fail, you won't fully go for it and give it your all. And trust me, no one has ever won a gold without giving it all they've got. But even for just us ordinary people, I wonder how many other goals and dreams we've let die because the fear of failing overwhelmed our willingness to really go for it. I won't lie, I can think of a few for myself.
Below is my interview with Kaitlin where she explains how we must to let go of the fear of failure in order to succeed. How do you let go of the fear of failure? Kaitlin explains. I wish I had had the benefit of her perspective back when my children were still in school sports. For all of you parents out there, this is a must-see!