It took me until age 45 to realize that happiness is our right.  In fact, it is our natural state of being, until we muck it up by filling our days to the brim with things that simply do not fulfill us.  It is enough that we all have some undesirable responsibilities we must fulfill.  But in the middle of my fourth decade, I realized those things were manageable.  It was the plethora of unnecessary obligations that left me depressed and depleted.  And the holidays?  With the addition of even more activities added into an already too-busy schedule, I failed to enjoy them at all. I was shocked when I found the courage to speak about this how many women responded with, "You too?  I'm not the only one?"
I revamped the way I approach the holidays, and I am happy to report they have returned to being my favorite time of the year.  How?  With a little modification of both my attitude and approach, this season is now back to being joy-filled for me.
It began with what I call "Opting Out."  I simply started saying no to demands, requests, invitations and activities that filled my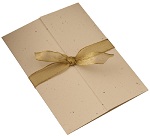 schedule to the brim, leaving me with no time for myself.  By middle age, I finally realized that without some downtime – every day – we are going to be stressed, no matter how worthy the activities may be.  A human being was not built as an automaton.  We need time to rejuvenate.  Until I learned to say no, and create some small buffers of space in my day, I was always operating out of a state of depletion.  I not only was not enjoying the holidays, I was not enjoying my life at all.  As I learned to carefully pick and chose what I would commit to, I found that I brought the fullness of myself to these selected things:  I showed up rested, energetic, enthusiastic and joyful.
How do I Opt Out for the holidays to preserve my joy and peace of mind?  Here are some of the things I do that have restored the joy of the season to me.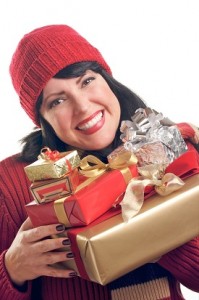 1)         Chose your day to celebrate:  My family has been doing this for years.  We have a blended family, and holiday stress was increased ten-fold by trying to negotiate time with our children on Thanksgiving Day and Christmas Day.  This affects intact families too, once the kids are grown and have families and in-laws of their own.  One year, I finally decided to just choose a different day on which to celebrate.  What a relief!  No more haggling trying to split the days with the exes (or other family members).  We thoroughly enjoyed our holiday for the first time in years.  Now, even though the kids are grown, we just choose our day to celebrate which accommodates everyone.  Sometimes it is the actual holiday, but many times it's not.  But it's always a peaceful pleasure, and there is no better gift than the gift of peace with your family.
2)         Narrow your gift buying:  It can be very stressful buying a gift for all your friends and loved ones.  Instead, you can do a gift drawing and have in each person in your group (whether the group is your family, co-workers or friends) chose one person to buy a gift for.
Another option we love is a wine exchange.  If your group loves wine, you can agree that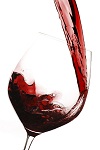 everyone will exchange only wine.  To keep the costs in check, agree on a price limit.  This can be done with other things as well, like coffees, teas, cheeses, chocolates….
3)         Cut back on some cooking:  Premade meals are a great option for a more relaxed and enjoyable holiday, especially for the hosts.  I have gotten premade holiday dinners from various supermarkets, and they have all been very good.
Another option is to cook your main dish, like turkey or ham, and buy a few premade dishes, or ask guests to bring their favorite dish.
4)         Wash fewer dishes:  You can use disposable dishware and utensils.  We used to spend hours cleaning up after our holiday meals.  Sometimes we'll still bring out the china, but if the schedule is tight, or we just want to relax, we'll use disposable plates and utensils.  This cuts clean up time down from hours to minutes.  There are environmentally friendly versions, so there is no waste.
5)         Skip some holiday events:  We all need some downtime to rejuvenate, but during the holidays we frequently feel pressured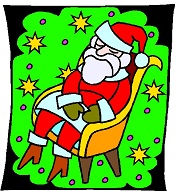 to accept every invitation.  I have found it is impossible to fully enjoy events when I arrive in a state of depletion. It turns out I need a day to recuperate in between big gatherings.  Determine your need for downtime, then only accept invitations that you truly want to enjoy.
After practicing Opting Out for just a month, I had a new lease on life.  Everything looked different to me … bright and shiny and new.  Now I am into my 50s (going on 52), yet I feel like I did when I was a 12-year-old girl, full of energy and vigor and excitement.  What better way to start the New Year?