This summer, as with a lot of retro activities and trends, car vacations are back so here's some tips for your family's health on the road. Many Americans are taking to the road for their well-deserved vacations instead of by air, but hitting the road does not mean you have to hit the skids on eating healthy. I know it's so easy to pull through the golden arched drive-thru in an effort to arrive to your destination with your well-intentioned miles per hour average intact. Take a little time prior to your trip to pack a basket and small cooler with some healthy alternatives. If you have an aversion to eating in the car, then pack a picnic basket. That way you can stop, stretch your legs and have a nutritious small meal at a lookout point or a rest stop along the way. You will enjoy the trip more, the kids will seem to frazzle your nerves less, and guaranteed, the time will pass more easily.
Pack some celery, carrots and cut up apples to dip into peanut butter. You can use good old-fashioned peanut butter, but I prefer almond butter. Adding a small slice of smoked salmon to rice crackers will be satisfying and will provide higher protein than the same old sandwiches we toted along in the days of old. Even the little ones will like this and view it as a treat. By increasing the amount of protein, you will get less hungry for the remainder of the trip and keep your blood sugar more stable.  When blood sugar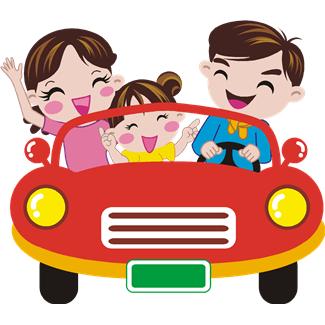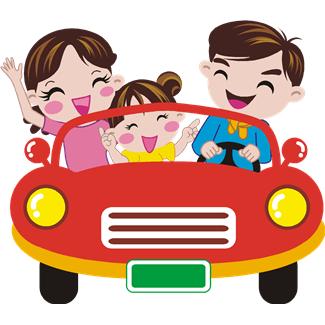 spikes and then drops is when we feel the craving come on. Bring plenty of cool, clean water for the trip. Hydration on trips keeps fatigue away and makes for a safer driving experience. If you need to sweeten up the water for the kidlets, you can add some Emergen-C to the water. Kids love it, and your chances of keeping them hydrated goes up dramatically.
You can make your own trail mix filled with healthy raisins and other dried fruit, plenty of nuts and seeds like sunflower seeds. There are many stores now that sell bulk goods that you can combine for your on-the-go nutritious treats. Another is grab is finger fruits, that is cut-up fruits that are easy to bag for each person.
By taking some of these good snacks on your car vacation, you can make the road trip a more enjoyable experience and avoid that bloated feeling brought on by fast food stops. You will feel better when you and your family arrive at your destination healthy and have more energy to enjoy the activities you have planned for your vacation getaway.