Wine Pairing Ideas For Thanksgiving Dinner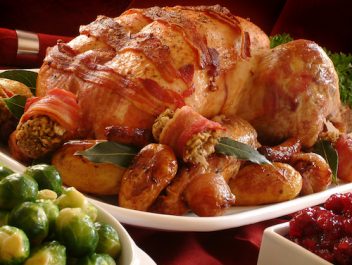 All of your relatives and friends have RSVP'd and you are about to have a house full of guests. You have figured out the turkey, the dressing and all of the fixings. Aunt Carla is bringing pie, and your cousin is bringing the cranberry dressing. 
Just when you think you've got it all hunkered down you receive an email from your friend at work, "I am so excited about coming on Thursday. What kind of wine should I bring?"
Oh, no! What wine is the best to have at Thanksgiving dinner? 
It can be difficult to select a variety of wines to serve when everyone has a different taste in what they like to drink. Some like reds, some prefer whites, and some like a sweet wine while others like a dry finish.
The easiest way to answer your friend's question is to suggest she bring whatever she likes, that way she can share a new wine with the rest of the guests while also having something to drink she enjoys.
But when it comes to selecting wines to have for the big feast, here are a few suggestions to help you along with your pairings.
White Wine Selections
Turkey pairs well with white wines such as Chardonnay. Other dry whites to consider are Sauvignon Blanc, Pinot Blanc, Pinot Gris, Chenin Blanc, Seyval Blanc and Vignoles. Looking for some alternatives to a Chardonnay? You can try a light bodied Riesling, it's a little sweeter than some of the dry wines. It pairs well with fall flavors like citrus, apples and some stone fruits. Another sweeter option that pairs nicely with a typical main course is a good German Gewürztraminer. It has a bolder flavor that can bring out peppery notes in your turkey and gravy.
Red Wine Selections
Some of your guests may enjoy a more full-bodied red such as a Pinot Noir, Zinfandel or Syrah/Shiraz as an aperitif, or to be shared with some heavier side dishes and red meat selections. If you are looking for a more medium bodied red, consider a Cabernet Franc. If you are looking for a lighter red, consider a Beaujolais Nouveau which has a fruity flavor. It pairs well with side dishes, and the wine, which is made from the Gamay grape, is usually released in France the third week in November.
Sparkling Wines
Champagne is always a nice finish, but consider offering a nice Italian Prosecco this year instead. Prosecco is great to serve at any time during the meal because the acidity brings out new flavor profiles of the food being enjoyed. The pairing can really turn a typical Thanksgiving dinner into a dance for the taste buds. For the red wine lover, try offering a spicy sparkling Shiraz from Australia to the wine list.
A Sweet Finish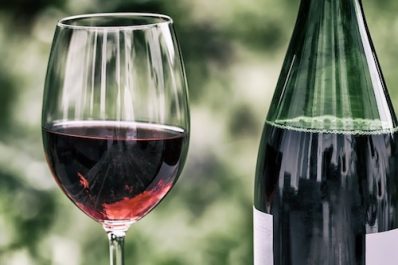 There are some delicious wines that will pair nicely with your grandmother's famous pumpkin pie. Some sweet choices are Moscato, Port or Sherry. Grapes left of the vine longer tend to be sweeter, so you can try a late harvest Riesling as well. Remember to choose a wine that is as sweet or sweeter than your dessert, otherwise, it can taste bitter or sour when paired.   
Enjoy your friends and family this holiday season. Remember, there is only rule when drinking wine and that is to drink what you like. Happy Thanksgiving!