Keeping Pets Calm This 4th of July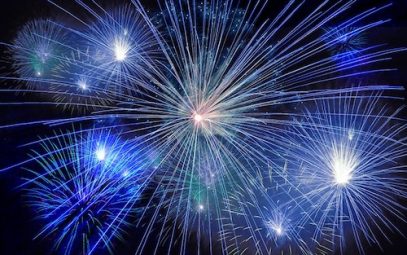 The 4th of July is right around the corner and many pets have a difficult time with the loud noises and overstimulation.
In order to help prevent a day of celebration from turning into a night of unrest, here are some tips to help anxious pets have a settling night.
If your pet is anxious, keep them inside
Some furry family members enjoy the commotion and excitement, while others prefer the calm. Sometimes the best way to avoid panic is to create a calm environment inside your home for your pet to relax.
Play music or turn on the TV for distraction
Turning on calming music or allowing the TV to play helps drown out the noise coming from the celebrations. This trick can especially help pets who don't like the noise of fireworks.
Give them a toy to keep them occupied
Fill a Kong treat ball with treats or peanut butter to create a game that helps keep their mind busy and focused away from all the festivities. Having something fun to keep them occupied also helps stimulate their brain and tire them out.
Get in extra play time before heading out for the night
If you know you will be joining friends for a night out on the 4th, or if you're hosting the party at your home, try making sure your pet is tired out before the festivities begin to help keep them calm throughout the evening. For some pets, an extra long walk or time spent at the dog park will help them relax during the evening and keep them from getting anxious.
Keep all outside gates closed and locked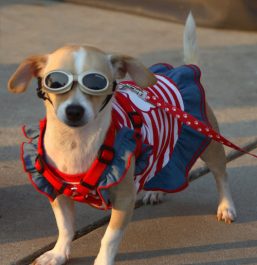 If your pooch likes being part of the party, help keep your pet safe and your mind calm by making sure any gates leading out of the backyard are securely shut and locked. If you know people will be using them as the main entrance and exit for the night, put a sign on the gate reminding your guests to make sure the gate closes behind them. This helps prevent any moments of panic from your pet to result in your pet getting out of the security of the backyard.
By following these simple steps you, your guests, and your furry friends will have a fun and celebratory evening.