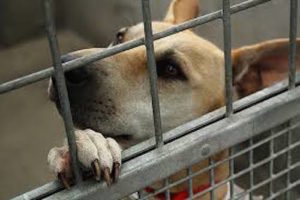 Maricopa County Animal Care and Control is desperately seeking to place more than 800 healthy animals into a forever home, and fast.
With 100 new dogs brought in by animal control on Sunday, the shelter is at capacity and looking for help, according to 12 News. 
The shelter does not turn any animal away, which means the lack of adoptions taking place is forcing workers to make difficult decisions they don't want to make.
The county shelter is trying to keep animals for as long as possible to avoid euthanasia, but sadly the decision must come for some.
And most are perfectly healthy, according to 12 News.
12 News also reported, according to the shelter's annual fiscal report for 2015, the intake was a staggering 36,000 animals.
Out of the intake, 8,000 had to be euthanized.
Melisa Gable, spokesperson for MCACC, told 12 News that irresponsible pet ownership is to blame, and the animals they work with everyday are good, healthy animals.
Because of the crisis the shelter is currently experiencing, they are offering pet adoptions for $20 in hopes it will help many animals find their forever home.
Hopefully, the shelter will see success similar to what the Arizona Humane Society experienced over Thanksgiving weekend.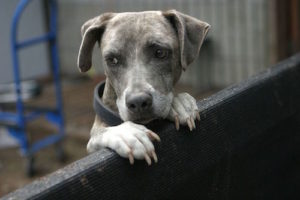 An adoption drive was held which led to 313 animals finding homes, which was all of the animals at the shelter.
For more information on adoptions or how to help visit the Maricopa County Animal Care and Control website for locations, hours and adoption information.