Tempe Rescue Shelter Closing, Needs Help Finding Homes For Remaining Animals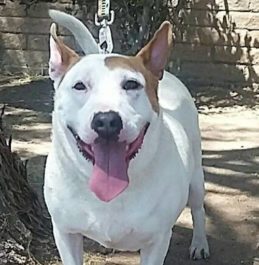 The Ohana Animal Rescue, located at Rio Salado Parkway and McClintock Drive, announced it's closing its doors for good on June 30.
The closure comes after the rescue organization was consistently running in the red, according to their Facebook post, and could no longer afford to keep the organization afloat.
Some 40 dogs and cats are still being housed at the rescue center and are in desperate need of finding forever homes before they must vacate the building at the end of the month, according to ABC15.
Ohana Animal Rescue is currently keeping daily operations running, like feeding and tending to its residents, solely off volunteer help.
In addition to their Facebook page, another page has been created titled "Advocates on Behalf of Ohana," and are using Facebook as a tool to help adopt out the remaining animals.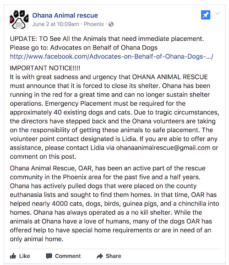 Contact numbers are listed for those interested in possibly adopting or fostering an animal in need. One thing potential adopters or foster families should be aware of is many of the remaining animals do have special needs, according to ABC15.
Still, any and all help is appreciated as the rescue attempts to get the last few remaining items in order before the end of the month.
One issue the center has already run into is the extreme heat that's hit Arizona in the last few weeks, causing two of the four air conditioning units in the shelter to quit working.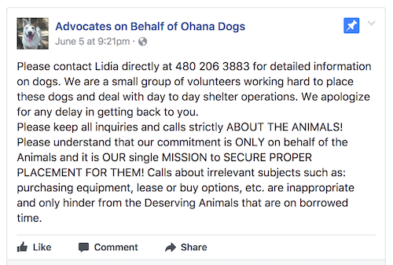 For those interested in visiting the shelter or volunteering please contact one of the numbers posted on either Facebook page to find out the current hours the rescue is open.