Fashion can be quite a confusion these days, from trend palettes to color schemes. I know it is a bit overwhelming to stay on top of what is in and what is way out; what's hip and what's something to be locked away never to be worn again. So that's where I, Tammy Tinen, come in, as your guide on a journey through the fashion jungle to find your own, unique "pretty place".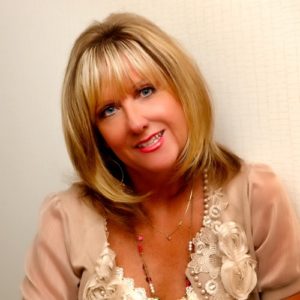 After opening up Stinkin' Cute, a fashion boutique in Gilbert, I realized that many people knew they liked to flirt with the current fashion trends, but were unsure how to put it all together. So my mission is to help you navigate through today's fashion must-haves and faux pas.
A great starting place is to discover the beauty of accessories and color together. We have all had that tragic experience of meeting a few friends for lunch only to discover two of us are in the exact same dress! Many of use have discovered the monotony of corporate America's dress code, but it doesn't need to be that way!
Color, color and more color – Don't be afraid to truly embrace the vivid hues on trend this season. Switch out the neutrals for some coral, yellow, lime, turquoise, mint and pink! A great way to wear multiple colors is color-blocking!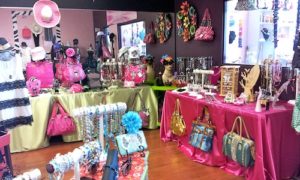 Accessories – These staple can make an outfit go from ehh to glamourous: chunky jewelry, floppy hats, wrap around watches, cross-body messenger bags and cat-eye sunglasses. Don't forget those youthful colored flowers that look great with any hairstyle!
Mix n' Match – Right now the 'hippest' thing is not matching in a precise way. Be bold and pair various patterns, colors and designs, these combinations typically result in the best ensembles. Just today I discovered a drop-down earring and a flowered anklet that went with my sheer top, a must-have, that just made my outfit!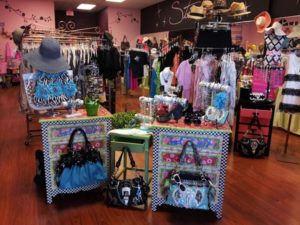 Of course, these are just a few tips to get you started on your journey to fab, for more head on into Stinkin' Cute and take a peek at all the wardrobe solutions we have to offer. Finding your "pretty place" is unique to everyone and should be stress-free and enjoyable! I constantly have new offerings and I am always searching for the newest and hottest treasures to refresh your current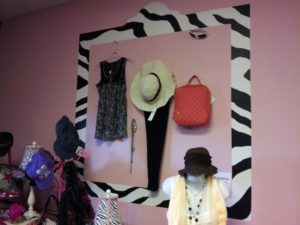 looks as well as create new ones! I also offer a shopping adventure, which consists of two hours of exclusive time together to jumpstart your own fashion adventure! Feel free to bring in inspirations, like photographs from magazines as well as items straight from your closet and let's discover your wardrobe solutions.
Whatever your fashion needs are – drop by and lets talk!