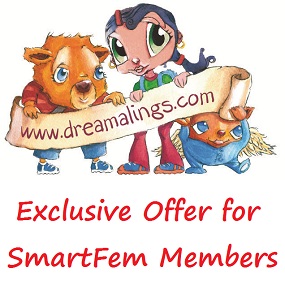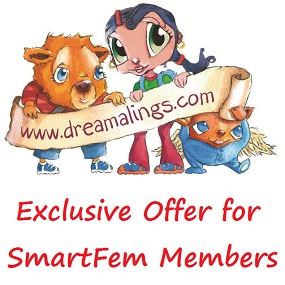 "Mesmerize Your Kids "On-The-Go, In-the-Car, and At-Home" With Fun Positive Music that Calms, Empowers, and Engages Your Children…"
"Total Package Value of $14.95 for Just the $9.99 iTunes Purchase…..That's Over 30% Savings!"
For $9.99 you can OWN and Download "The Dreamalings Sing!" – 11 Funny, Positive Songs and Happy Music in Our #1 Best Selling Dreamalings Digital Music CD Album with accompanying Colorful Sing-A-Long Songsheets, Artwork, Lyrics, and BONUS Dreamalings Jingle, all starring our fun and engaging characters.
**Sing-A-Longs and Music Features Best Selling Song Lyrics such as:
"Think Positive" – – by Donny Rex
"I Love You" – – by Baby Dreamer
"Do Something New" – – by Doodley-Doo
"Your Friend" – – by Squiddles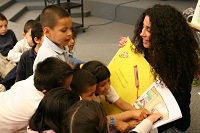 "Skip, Step, Jump" – – by Twinkle Toes
"Dreamer's Rap" – – by Dreamer
"The Dreamalings Team" — sung by all characters
"It's Ok" – – by Zazzy-Q
"Silly Song" – – by Lipsitty Lizard
"Swing On A Star" – – by Lilly and Baby
"Sharing And Caring- – by Silly Bubbles of Fun
 Click below to Listen to Songs & Buy The Whole Album from iTunes! http://itunes.apple.com/us/album/the-dreamalings-sing/id307733415
THEN:
Email Dreamalings at info@dreamalings.com and write: "Please send me free cd music booklet with song lyrics!"
***Make sure you have latest version of Adobe Pdf Reader and QuickTime or iTunes or Windows Media Player installed before opening files.
More information about Dreamalings
Dreamalings, The Very Best Entertainment & Early Education Solution Provides Unique Ways of Learning That Children Love!…. Dreamalings Characters & Music Capture the Imagination and Passion of Kids Anywhere, Anytime….
Easily Downloaded to any Computer, Cell Phone,
iPad, iPod, and iPhone.
Great in the Car, in the Doctor's Office, at the Mall, in the Restaurant, or at Home!  Printable Song-sheets Fosters Reading
Skills & Improved Vocabulary for Kids.
For more info, click below to watch a video and see what Other Moms, Dads, Kids, and Teachers are saying about us! http://www.dreamalings.com/reviews/
Watch your SmartFem website for the new Blog supported by the founder and originator of the Dreamalings family….Jaime Abromovitz.  This new Blog will give insight into the way Jaime developed the Dreamalings to foster creativity, reading literacy, and key early childhood development skills with a unique and highly acclaimed blend of multi-sensory techniques.