Going into an auto dealership can be intimidating for anyone but car shopping can be especially stressful for women. So what is it like for a woman whose business is in car sales? I spoke with Sales Consultant Shelly Lipton of Scottsdale Airpark Chrysler and we talked about Chrysler's new 200 model. Extensive research shows that car buying for women can be a frustrating and sometimes even humiliating experience. Often the salesperson will assume that the decision makers are supposed to be the men and may not want to talk to a woman. I decided to talk to Shelly to get a fresh perspective on how women buy cars and she had a lot to say.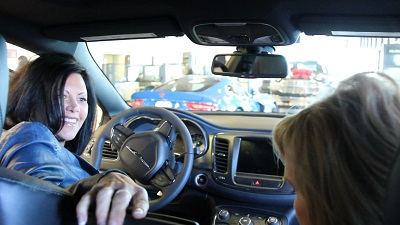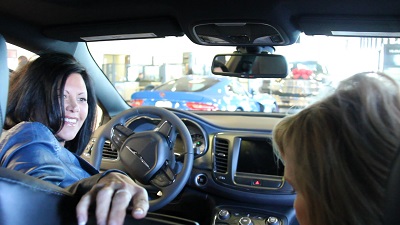 Recent research has shown that the modern household "purse strings" are managed by women more than men and Scottsdale Airpark has plenty of women on staff. They help to educate female customers to make them more comfortable with not only their purchase but also the service for their vehicles.
One of the things I noticed when interviewing the women of airpark was that they all really loved their jobs. They feel well treated and that the General Manager of Scottsdale Airpark, Coye Pointer, really cared about them and their success. Satisfied employees lead to satisfied customers and good management is the key to success.
Lea Woodford is the publisher of SmartFem Magazine for Women. Lea is committed to promoting and endorsing local businesses, leaders and services who excel and stand out in the community. Protecting and serving women as consumers is an important part of what SmartFem stands for.
My experience with Shelly was fun, laid back and genuine. She comes from a family in the car business so she knows and loves cars and enjoys what she's doing. As we sat in the new 2015 Chrysler 200 she demonstrated all the features of the interior of the car. It was fun, informative and there wasn't a pushy sales pitch which is often the case at dealerships. Of course a car like the Chrysler 200 with it's all new super sleek body for 2015 can sell itself so Shelly is there to help you through the process, answer your questions and make it effortless to drive away in a new car.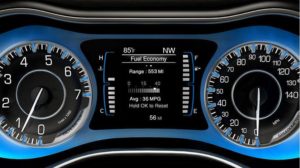 I was actually relaxed and enjoyed myself and really learned about some of the cool new features on the car such as the luxurious interior, large standard touchscreen panel and spacious new interior. The 2015 Chrysler 200 is the only car in its class with a nine speed transmission. It really does have all the latest technology and features found in high end luxury sedans for a much lower price. All that and incredible gas mileage make the car not only stylish but very affordable.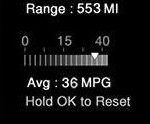 One of things that I noticed about Shelly is that she works well with both men and women. Years in the business have helped her understand the different needs of her customers who may feel apprehensive about being "ripped off" when trying to buy a car. Shelly and the team at Scottsdale Airpark seem to understand their customers' concerns and are trained as consultants rather than sales people. Their job is to assist you in finding the right car for your lifestyle, your preference and your budget.
So especially for all our women readers, if you want a new car but want to avoid the hassle, go see Shelly Lipton at Airpark Dodge Chrysler Jeep and tell her Lea sent you. I know you'll have a rewarding experience.