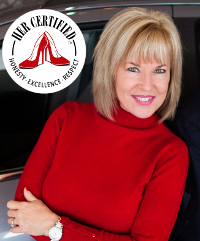 The New York auto show, as always, gives the public a sneak peek in to the future of the automotive models and brands for the following year and beyond.  Some designs are outrageous and never seen again while others are borderline boring.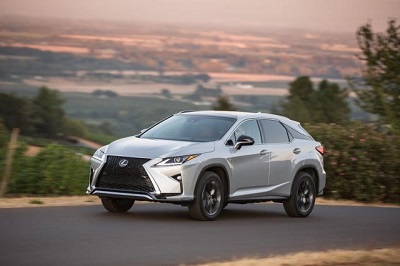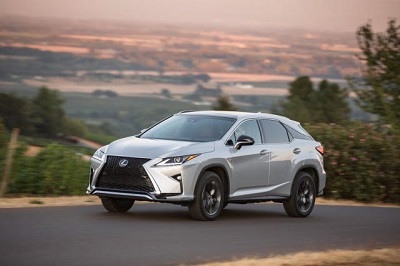 However, the normally conservative, no surprises here, Lexus stunned the crowd this year with the all- new 2016 Lexus RX.  This redefined luxury sport utility vehicle (SUV), which I graciously compare to a 1980's supermodel, gets better with age, with enough changes to her interior and exterior to remain relevant, sophisticated and chic.
As the best selling model in the brand's 26 year history – with global sales of more than 2.1 million vehicles– the RX represents three out of ten vehicles ever sold by Lexus. It also remains a favorite SUV chosen by women and selling over men in that category.
Much like our favorite supermodels, the RX, at first glance makes a powerful visual statement.  A completely new front end is highlighted by the new spindle grille, a more aggressive front bumper and triple L-shaped LED headlamps.

The engineers and designers are very excited about a truly unique styling cue which is the blacked out C-pillars, which provide the illusion of a floating roof line never before seen on a Lexus product.  Also newly available are the 20 inch aluminum wheels with larger tires that replace the current 19 inch size.  The 20 inch wheels can be ordered with body color matching inserts to emphasize the driver's individuality. I compare this to colored contact lenses to give our supermodels some individuality as they remain beauties moving in to 2016.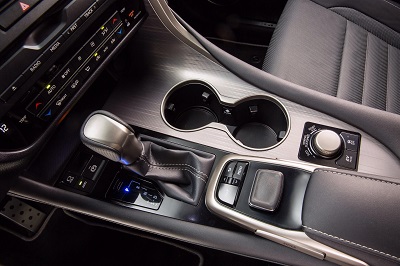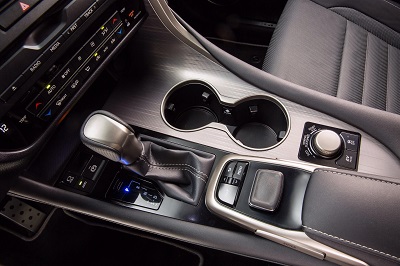 There is a completely new, well appointed interior to match its cool, new, chiseled body style.  The new fourth generation RX also boasts exceptional on road performance and safety technologies that include the innovative Lexus Safety System.
The 2016 RX has a new expansive cabin with elegant, high quality trim.  Elegantly finished Yamaha laser cut ornamentation is available for those who appreciate an additional aspect to the interior. A bit like a tummy tuck if our ladies Christie, Cindy or Naomi ever needed one.
For your viewing pleasure there is an available 12.3 inch monitor with full screen map. It is situated atop the center stack.  The shift lever had been positioned away from the instrument panel to create more space for the driver.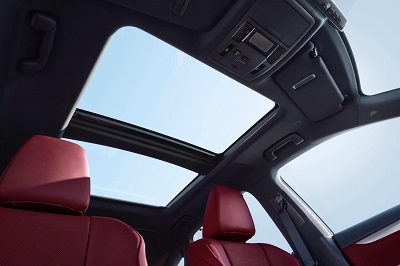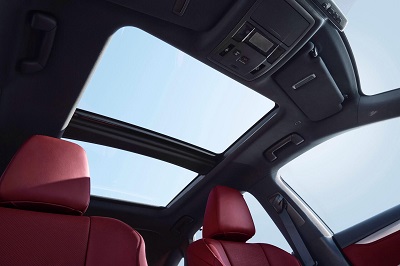 Rear seat travelers will find more leg and knee room.  The RX now offers heated rear seats and 60/40 power folding second row to enhance comfort.  A newly available retractable power panorama moon roof boosts the RX cabin's spaciousness and provides passengers with a refreshing open air experience.  The rear seat entertainment system includes 11.6 inch dual screens affixed to the back of the front headrests. That makes for easy viewing for me at five foot two  inches or even a supermodel at five feet eleven!
The engine has a more powerful 3.5 liter V6 aiming to deliver 300 hp with direct injection. All RX engines have been tuned in anticipation of high fuel economy ratings and low carbon emissions.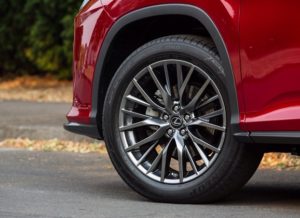 Safety has always been a priority for Lexus.  Their Safety System integrates several of the brand's existing active safety technologies, that include; Pre-Collision System, Lane Departure Alert, and Automatic High Beam.  The Lexus Safety System+ package utilizes millimeter-wave radar that works together with a camera to help keep the RX in its intended driving lane via the Lane Keep Assist feature.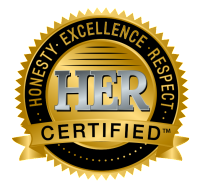 The 2016 Lexus RX has consumers buzzing… but you will have to wait just a few more weeks. The new RX should be in dealer showrooms by mid-November. Unfortunately, the prices have not been released but they are estimated to be in the mid $40,000 range.  Check with your local Lexus dealer to be notified when they arrive so you can immediately test drive the 2016 RX. Any supermodel or superwoman like you should have one!
Cathy Droz – HERcertified.com
Photos Courtesy The Car Connection