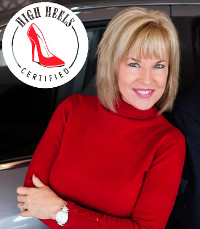 Have you ever tried to look away from a stunning-looking man, woman, couple or child, but you just couldn't keep your eyes off of them? It seemed like my trip to New Orleans had that effect on me wherever I went!
This phenomenon first happened as I was arriving at the Windsor Court Hotel on Gravier Street for the Lexus RC and RCF media launch. I no sooner entered the Lexus reception room, when I was told in a nonchalant way… "Oh, you just missed Sir Paul McCartney…" How flippant can one be about him walking by our small media group as he fixed his collar, smiled and glanced at his iPhone? I figured it wasn't meant to be for me to have arrived five minutes sooner to see him.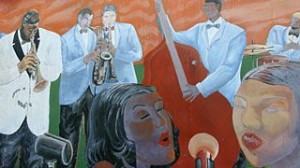 My next encounter was with beauty rather than fame that evening in the Big Easy, at a rainy nighttime display of the 2015 Lexus RC 350, RC 350F Sport and the RC F. I couldn't believe my eyes when staring at the brilliant colors of those very sexy vehicles. The new black spindle front grille has always reminded me of a full figured woman with a thin waist, and if there was ever a time I saw it more clearly it was that evening in the colorfully lit courtyard of the Windsor Court Hotel. It reminded me of myself in my 20's when my waist was the same size as my age!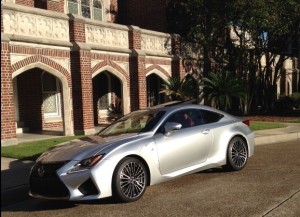 Despite the pouring rain, the ladies of the night (the RC collection) looked lovely. With umbrellas in hand we took transportation to the Bourbon House restaurant, where an impressive meal was served and we discussed the next day's test driving schedule. However, the evening would not have been complete without a trip to Pat O'Brien's for a Hurricane (drink) and dueling pianos. From there it was on to Café Du Monde for a dozen, yes a dozen, beignets.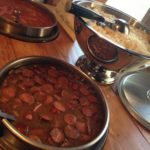 I love test-driving Lexus vehicles in settings other than Arizona. When you've driven over 500 cars in your everyday surroundings you get complacent and don't always challenge what those vehicles are fully capable of. My first drive was the 2015 Lexus RC350, which I drove around the inner city. There was stop and go traffic which immediately slowed down while passing the Superdome. I reflected on the television news reports during Katrina when the dome was used for shelter and safety for so many, but I quickly got myself back on track, thinking positive thoughts for the people of New Orleans today.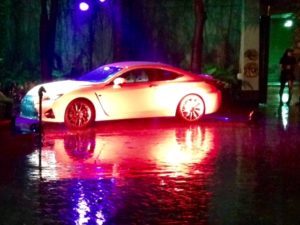 Upon my return to the hotel I picked up the RC F to take the hour-long drive to Oak Alley Plantation. During the drive I was able to experience what must be testosterone, which is what my male counterparts exude when driving this car. Other journalists took this car to a racetrack, but I was fortunate to just have some open road time to test how it hugged, turned, shifted and sounded on regular highway pavement and beautiful country roads leading to the plantations of the south. I was impressed with the handling at excessive speeds that I've only experienced with a professional driver by my side. The speedometer markings go up to 200 mph, but of course I stayed within the speed limit (sort of).
I would be remiss if I didn't tell you that the interior of the Lexus RC series was top notch, ergonomically well done and the #1 most memorable part of driving (besides the speed) was the seats. They hugged you just right. Every male and female journalist said the same thing, the seats were unusually comfortable and secure no matter how tall or how much weight you've gained since your waist or age exceeded twenty.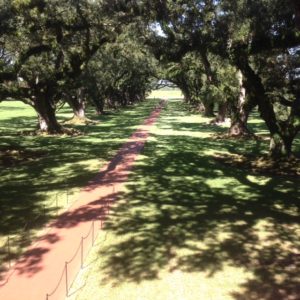 The Oak Alley Plantation is probably one of more well-known historic grounds in Louisiana. I won't go into the fascinating history of the plantation, but if you're ever in the neighborhood you might be interested in the history and overall landscape of this estate. The antique garage on the premises is believed to be the site of the original plantation kitchen. This building was used by the Stewarts (last family to live there from 1925-1972) for their vehicles. Displayed you will see the l928 Ford Model "A" Phaeton sedan and 1929 Ford Model "A" truck belonging to the Stewart era at Oak Alley. Imagine 100 years from now finding a 2015 Lexus RC F Sport in a family garage?
Once back at the hotel before leaving for the airport, I quickly scanned the first and second floor to make sure there wasn't any celebrity that I just missed brushing into in the lobby. I saw some men smoking cigars off the patio and a few ladies with shopping bags pointing to the array of Lexus' parked outside but that was it, no one famous.
The RC F features a highly developed 5.0 liter V8 that delivers 467hp. The typical RC F buyer will be between 45 and 50 years old and 90% male with a household income of 150 K. It may skew 90% men but statistically at least 65% of the decision will be influenced by a woman. The RC 350 and RC 350 F Sport are both equipped with a 306hp 3.5 liter V6 and paddle shifted sequential automatic transmission. Bottom line…any one of these models will shoot out of your garage like a rocket!

For more on the 2015 RC series go to lexus.com/models/RC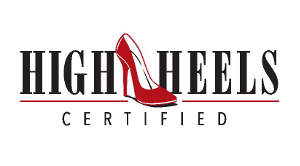 As I got in the limo, I heard some of my fellow journalists say … "too bad you weren't here last week when Beyoncé and her husband were here." I didn't say a word, I smiled as I passed the 2015 Lexus' in the courtyard and felt that I already had my brush with celebrities, I even drove them!
For more reviews go to highheelscertified.com and here on SmartFem.com