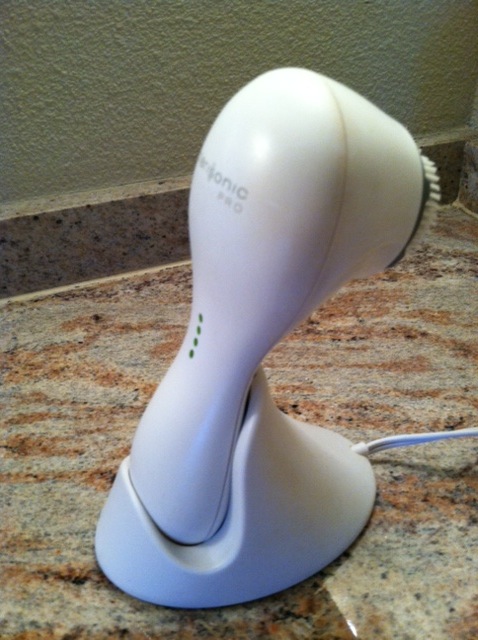 I've been sharing some of my economical health and beauty tips because, frankly, I haven't found that a lot of expensive products do a better job than the drugstore brands, or what I already have in my pantry (like using plain sugar or baking soda to exfoliate). But, when I do come across a pricier product that I think is worth the money, I'll let you know. The Clarisonic spinning face brush is one product that I think is worth the investment.
I got my Clarisonic two years ago on the advice of a friend who has gorgeous skin. Basically, you wet it, add your face cleanser to the brush, turn it on, and it runs for two minutes. It does a terrific job of cleansing your skin, but I have found it also exfoliates very nicely if you use it for four minutes instead of two. You don't need (or want) to use a lot of pressure.  For the first two minutes, I circle it around my face evenly, for the last two minutes I use it on my neck, and give a little more attention to the area around my mouth (smile lines) and the crow's feet. It is awesome!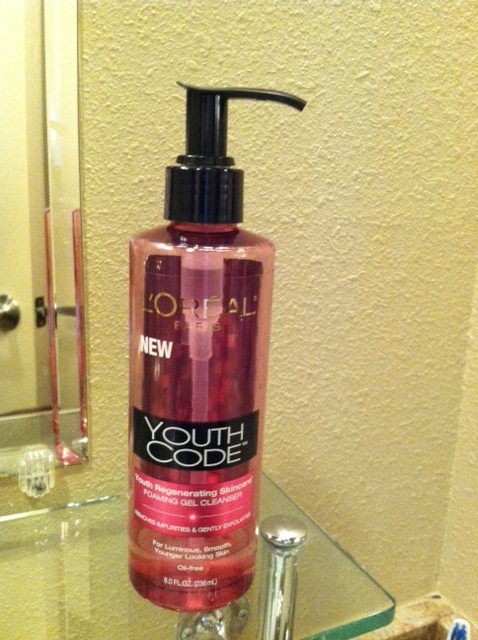 My skin has never looked better, and I also found I'm not getting those occasional, deeper, painful pimples anymore.  (I know – At 51, you'd think I would be long past that …  but I wasn't until the Clarisonic.) My girlfriends who use a Clarisonic say the same thing, and we all think the Clarisonic is the reason.
I know they run specials occasionally, and I've also seen discounts on them at department store makeup counters. If you have a rewards card for Ulta (the rewards cards are free), they send substantial coupons pretty frequently that you can use.
By the way, I have not purchased the Clarisonic face products, I just got the machine. I use my regular foaming face wash with it (right now, I am loving L'Oreal Youth Code Foaming Gel Cleanser), and it works just fine.